Ryonet Offers Squeegee Durometer Video
Ryonet, Vancouver, Wash., now offers a new video in its 90-Second Pro Tips series that explains the differences between various squeegee-blade durometers and what to consider when selecting the best one for a job.
Viewers of the video, shown above, will get a quick rundown on the variables impacting squeegee durometer choice and learn a general rule for making the best decision. — J.L.
---
Ryonet, Vancouver, Wash., now offers the Entrepreneur Plus Package, which features professional-grade equipment basics, educational resources and updated supplies.
FULL STORY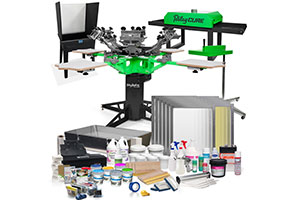 The M&R Cos., Roselle, Ill., is offering a two-day course in basic screen printing, to be held Sept. 14-15 at its Miami branch office.
FULL STORY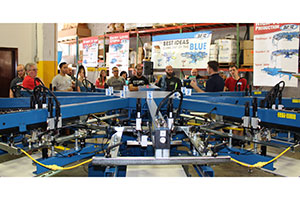 Lawson Screen & Digital Products Inc., St. Louis, along with Multi-Technologies, recently debuted the Dynamic Ink Series.
FULL STORY