GSG Launches Plastisol Ink Line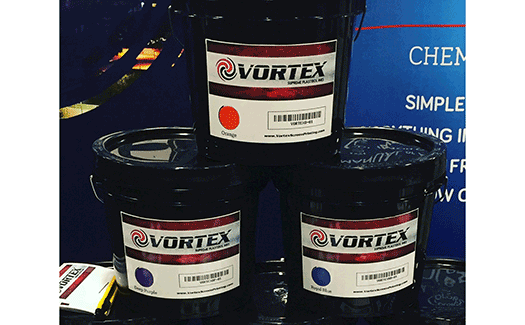 ---
GSG, Dallas, has launched the Vortex premium plastisol ink line specially designed for high-production, wet-on-wet printing, according to the company.
The inks come in 21 colors and are designed for printing on 100% cotton, cotton blends and polyesters. Intended to reduce the risk of dye migration, a low-bleed white underbase is required when printing.
A soft-hand additive — up to 5% — can be used. Vortex is compatible with manual and automatic presses, and cures at 320˚F degrees while gelling at 230˚F. — M.Q.
---
Workhorse Products, Phoenix, will host a beginner's workshop on Nov. 4-5 on how to start a T-shirt screen-printing business.
FULL STORY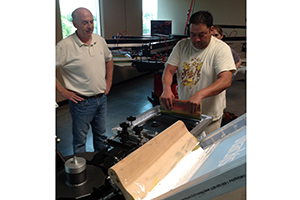 A new video from Ryonet, Vancouver, Wash., showcases enhancements to the ROQ YOU automatic press for 2018.
FULL STORY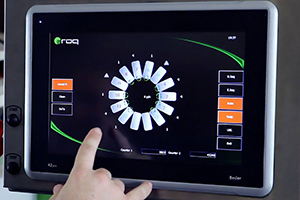 Ryonet Corp., Vancouver, Wash., is offering an opportunity for novice decorators to start their journeys into screen printing guided by industry veterans in a real shop.
FULL STORY