Women in Print Alliance Stresses Empowerment at 2018 SGIA Expo
Specialty Graphic Imaging Association (SGIA), Fairfax, Va.,has finalized the agenda and featured speaker for its Women in Print Alliance breakfast at the 2018 SGIA Expo.
Stahls' CEO Carleen Gray will introduce key speaker Kathy Korman Frey, the founder of Hot Mommas Project.
"There is a great deal of research on the importance of mentoring for career success," Frey says. "We will discuss the how and why of this together at the Women in Print Alliance breakfast." 
Hot Mommas Project is the world's largest women's case-study library, which provides access to award-winning research used to increase self-efficacy, according to the organization. The project has reached women in more than 129 countries around the world. 
Through a series of interactive activities, Frey will share research from her work, including a sample Hot Mommas Project case study analyzing the challenges a woman could face in a culture geared toward her male counterparts. 
Participants also will discuss with each other their goals and challenges, and will be asked to share advice and strategies to support their peers' objectives. 
"What I am most excited about is that the breakfast attendees will learn from and connect with one of the most important assets in their lives and for their careers: each other," Frey says. 
Stahls' will sponsor the event, with Gray also speaking. 
"I am looking forward to participating in SGIA's Women in Print breakfast," Gray says. "I really believe that success is dependent on your actions and accomplishments. Be fearless. Be a "doer," take action, don't wait to be asked."   
The breakfast will be held Oct. 19 at 7:30-9:00 am. To register and purchase tickets click here. — D.S.
---
GSG, Dallas, has named Don Gecks as its new territory manager for its Cincinnati location.
FULL STORY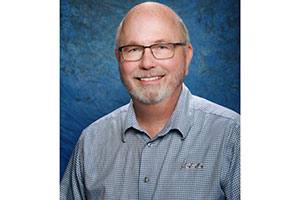 GSG, Dallas, has named Chris Blake as its new receiving and inventory control manager at its Dallas branch.
FULL STORY
Epson America, Inc., Long Beach, Calif., announced the opening of the Epson Technology Center in Carson, Calif.
FULL STORY