Vastex Intl. Updates VRS PIN Registration Station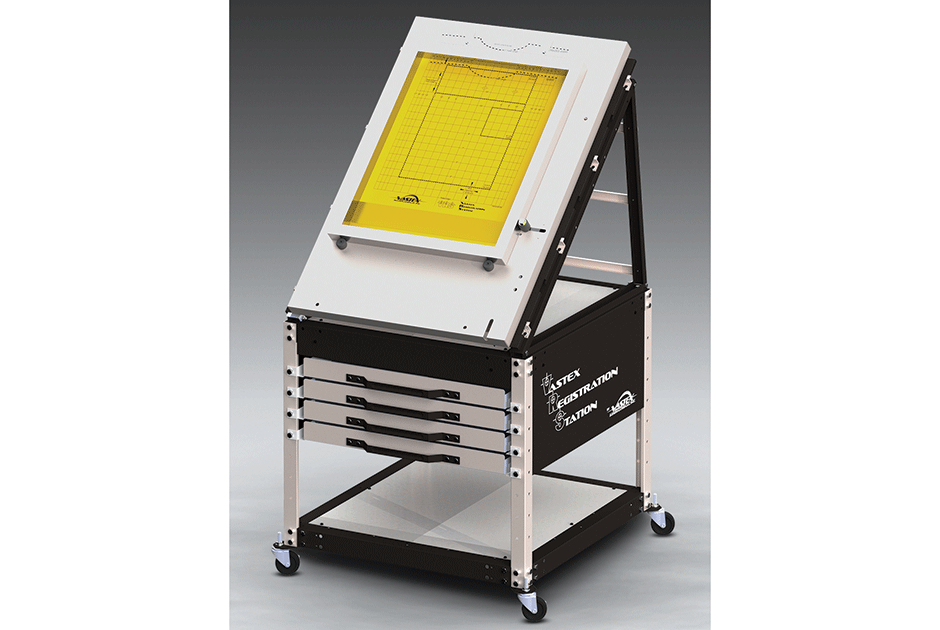 ---
Vastex Intl., Bethlehem, Pa., announced a new VRS PIN Registration Station for rear and side-clamp screen-printing presses featuring a new mobile base with flat files and a storage shelf, according to the company.
Taking up less floor space, the station now allows film positives to be registered off-press more efficiently, according to the company. The VRS system consists of a pin board for imposing artwork onto screens, 24 pre-punched setup sheets for transferring each positive from the pin board to a screen, a pallet jig, which coordinates each screen to the press and the mobile base with drawers.
The system cuts registration time by 70%-90%, improves registration accuracy and reduces rejects, according to the company. It also lets the operator arrange all film positives in registration on the pin board and keep that registration for transferring positives onto each screen held in position against plastic, round screen stops.
"The addition of four drawers and a lower shelf keeps tape, T-squares, film positives, emulsion containers and other supplies ready at hand, eliminating the need to leave the station for supplies or take up space with side tables or utility carts," says Mark Vasilantone, president, Vastex Intl. "The new mobile base also allows the entire station to be rolled away when not in use." – D.S.
---
Penn Emblem Co., Trevose, Pa., has relocated its corporate offices from Philadelphia to Trevose, Pa.
FULL STORY
Lawson Screen & Digital Products, Inc., St. Louis, has announced its Lawson Textile Tech Series of educational classes for August.
FULL STORY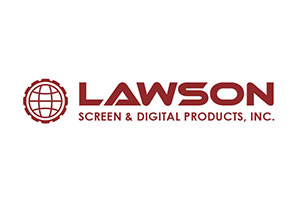 GSG, Dallas, has appointed Clark Lanius as the branch manager of its Baton Rouge, La., location.
FULL STORY