TSC Apparel Acquires Thinc Actionwear
TSC Apparel, Cincinnati, has acquired Thinc Actionwear, Portland, Ore., in a move that further expands TSC's coverage in the Pacific Northwest.
"We are excited about the opportunity to serve Thinc's customer base," says TSC Apparel CEO Bob Winget. "I believe they will also be pleased with everything that TSC has to offer. Being a local family owned business for so long, Thinc is perfectly aligned with our 'large enough to fill your needs, small enough to care' philosophy."
Thinc Actionwear and TSC Apparel share industry philosophies with a focus on superior customer service, strong long-term business relationships and an extensive product offering, according to each company.
"We are excited about the positive impact this move will have on our customers — a greatly expanded product offering, deeper on-hand inventories and a national next-day shipping footprint," says Fred Schroedl, president, Thinc Actionwear. "I know TSC Apparel is a customer-focused company that will continue to provide our many loyal customers with the quality service that they've come to expect from Thinc Actionwear." — D.S.
---
Penn Emblem Co., Trevose, Pa., has relocated its corporate offices from Philadelphia to Trevose, Pa.
FULL STORY
Lawson Screen & Digital Products, Inc., St. Louis, has announced its Lawson Textile Tech Series of educational classes for August.
FULL STORY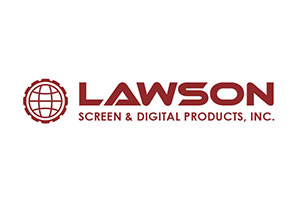 GSG, Dallas, has appointed Clark Lanius as the branch manager of its Baton Rouge, La., location.
FULL STORY