Thomas Joins SGIA as Director of Exhibit Services
Specialty Graphic Imaging Association (SGIA), Fairfax, Va., announced Rachel Thomas has joined SGIA as the new director of exhibit services.
In this role, she will oversee the SGIA Expo and upcoming PRINTING United trade show floors, as well as manage exhibitors' experiences. 
"We are excited to have Rachel join our department. She has worked on a wide variety of events and her years of experience gives her the skills to help improve our shows in the years to come," says Lexy Olisko, SGIA's vice president of expositions. 
With her extensive trade show experience, Thomas will handle communication and coordination related to the 2018 SGIA Expo — both prior to and during events — to make the show more engaging for both exhibitors and attendees, according to the association.
The SGIA Expo will convert to PRINTING United, a new trade show focused on opportunities in the printing industry's convergence, in 2019.
"I am excited to join SGIA at such a pivotal moment for the association and the printing industry," Thomas says. "Printing touches so many facets of our lives and I look forward to learning more about this diverse industry." — D.S.

---
GSG, Dallas, has named Don Gecks as its new territory manager for its Cincinnati location.
FULL STORY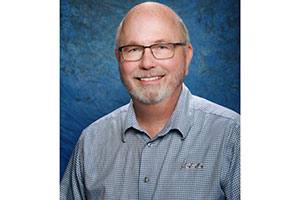 GSG, Dallas, has named Chris Blake as its new receiving and inventory control manager at its Dallas branch.
FULL STORY
Epson America, Inc., Long Beach, Calif., announced the opening of the Epson Technology Center in Carson, Calif.
FULL STORY