Stack Sports, BSN SPORTS Announce Exclusive Partnership
Stack Sports, Dallas, and BSN SPORTS, Farmers Branch, Texas, recently announced a strategic alliance to bring digital solutions to youth team sports sales.
The companies' partnership plans to develop a digital platform offering team-sales integration in youth sports, from ordering customized team apparel and athletic equipment to on-field participation. The strategic alliance will create the nation's first integrated digital solution delivered directly to teams, clubs and leagues, combining best-in-class sports management software with an innovative distribution solution for customized team apparel and team sporting goods, according to the companies.
"Our strategic alliance with BSN SPORTS represents a major opportunity to bring an entirely new level of engagement to our valued customers, representing a truly revolutionary technical integration, all with the goal of enhancing the athlete, coach and parent experience," says Alex Alt, Stack Sports CEO. "We are focused on executing category-specific partnerships that can enrich our e-commerce ecosystem and create value for our community of nearly 50 million users globally. BSN is the perfect partner to invest alongside as they truly share our commitment to youth sports and digital innovation, while maintaining the industry's most robust team-sales capabilities."
The multi-year partnership also includes cross-selling opportunities to improve customer engagement and retention, along with branding activities leveraging each organization's strengths, such as BSN SPORTS' more-than-900 grassroots sales professionals and Stack's ecosystem of millions of youth sports teams, featuring athletes and coaches, robust digital assets and event offerings, according to the companies. Additionally, delivering team uniforms and other customized or personalized team products will now be a seamless transaction.
During the registration process, team, league and club managers can directly customize their individual team-sales orders, including uniforms and related products. Building customized shops for uniforms and related gear featuring team names, colors, mascots and logos — as well as providing team gear to fans and parents throughout the season — will be an option. — D.S.
---
GSG, Dallas, has named Don Gecks as its new territory manager for its Cincinnati location.
FULL STORY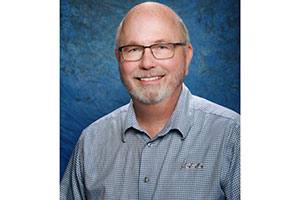 GSG, Dallas, has named Chris Blake as its new receiving and inventory control manager at its Dallas branch.
FULL STORY
Epson America, Inc., Long Beach, Calif., announced the opening of the Epson Technology Center in Carson, Calif.
FULL STORY