InkSoft Debuts 'Thought Starter' Mini Podcast Series
---
InkSoft, Tempe, Ariz., now offers new "Thought Starter" mini podcasts to help listeners jump-start creativity and get their brains in gear to develop ways to make their businesses better, according to the company.
Built for busy people, these brief sessions provide a fresh approach to generating ideas and solutions by sparking ingenuity with thought-provoking comments and examples.
The podcast format is quick (about 15 minutes) and easy, allowing listeners to think about possibilities rather than providing all the answers. The topics and discussion focus on what listeners can do to achieve results for quick wins, as well.
The bi-weekly series kicks off with "The Print Hackathon," which explores how to put this software-associated process to work in a decorating environment. Join InkSoft's JP Hunt and Matt Peterson as they discuss how defining a specific time for your teams to work on solving challenges outside their regular workload can spawn innovative solutions and boost engagement.
Check out the Thought Starter mini podcasts by clicking here. — J.L.
---
GSG, Dallas, has named Don Gecks as its new territory manager for its Cincinnati location.
FULL STORY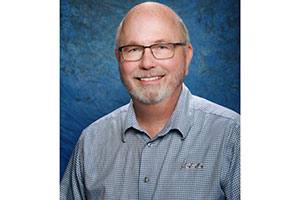 GSG, Dallas, has named Chris Blake as its new receiving and inventory control manager at its Dallas branch.
FULL STORY
Epson America, Inc., Long Beach, Calif., announced the opening of the Epson Technology Center in Carson, Calif.
FULL STORY