Heritage Sportswear Releases 2018 Fashion Tee Catalog
Heritage Sportswear, Hebron, Ohio, released Fashion Tees 2018,a Zoom catalog flip book focused on fashion tees and current trends.
Brands highlighted in this new edition include Anvil, American Apparel, BELLA + CANVAS, Next Level Apparel and LAT Apparel. The 2018 catalog features 238 new styles across 51 brands. — D.S.
---
GSG, Dallas, has appointed Clark Lanius as the branch manager of its Baton Rouge, La., location.
FULL STORY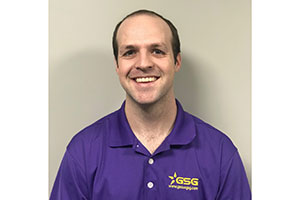 Blue Moon Promotional, Eastlake, Ohio, has established a GoFundMe campaign for the family of Wilson Reyes, the company's former director of social media.
FULL STORY
GroupeSTAHL, Sterling Heights, Mich., has appointed Carleen Gray as its new chief executive officer.
FULL STORY