GroupeSTAHL Names New CEO
GroupeSTAHL, Sterling Heights, Mich., has appointed Carleen Gray as its new chief executive officer.
Gray has worked for Stahls' as a team member and leader for more than 20 years. Her first position out of college was a customer service representative and trainer for the company. She also served as marketing director for more than 10 years before leaving to pursue a position as a licensing manager in the automotive world.  After returning to Stahls', she most recently served as executive vice president of sales and marketing and chief marketing officer.
"We were glad to welcome [Gray] back to the GroupeSTAHL family in 2007," says Ted Stahl, GroupeSTAHL's executive chairman of the board. "Since then, she has been instrumental in efforts to streamline global operations, strengthen our corporate culture, improve the customer experience and realign divisions. She has worked tirelessly to form partnerships with licensed brands, major sports leagues, colleges and other important players in the apparel-manufacturing sector.
"Suffice it to say, she is uniquely qualified to lead GroupeSTAHL into the future and I look forward to continuing to work with her," Stahl continues. "Carleen's commitment and vision for the future of the company will allow her, and GroupeSTAHL, to succeed exponentially." — D.S.
---
Penn Emblem Co., Trevose, Pa., has relocated its corporate offices from Philadelphia to Trevose, Pa.
FULL STORY
Lawson Screen & Digital Products, Inc., St. Louis, has announced its Lawson Textile Tech Series of educational classes for August.
FULL STORY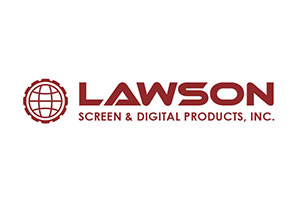 GSG, Dallas, has appointed Clark Lanius as the branch manager of its Baton Rouge, La., location.
FULL STORY