Great Dane Graphics Offers Free Art E-Book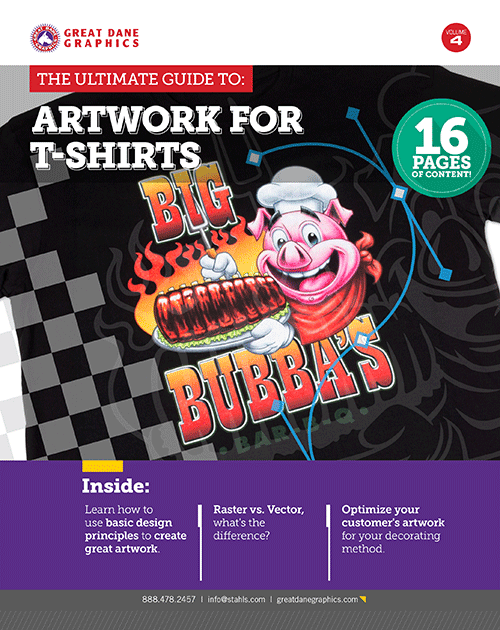 ---
Great Dane Graphics, Mandeville, La., now offers a free e-book, "The Ultimate Guide to Artwork For T-Shirts," that explores what goes into creating art that makes garments and a business stand out from the competition.
Written for the non-artist, the 16-page guide covers the fundamentals of artwork for apparel. From the difference between raster and vector art files, and how to determine the right type for a job, to how to use stock art effectively and legally, the e-book offers the grounding you need.
Download "The Ultimate Guide to Artwork For T-Shirts" for free by clicking here. — J.L.
---
Gildan Activewear, Montreal, recently announced fourth-quarter sales growth of 11.2%, while reported earnings for the same period fell 24%.
FULL STORY
Threadfast Apparel, New York, recently won alphabroder's 2017 Supplier Innovation Award.
FULL STORY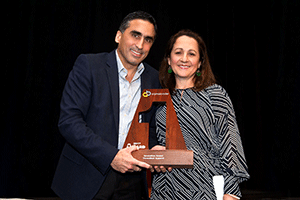 Atkinson Consulting, Gilbert, Ariz., has released a new eBook, "Basic Shop Info Pack," that contains information and templates for shops to reach new levels, according to the company.
FULL STORY