Epson Opens Technology Center in California
---
Epson America, Inc., Long Beach, Calif., announced the opening of the Epson Technology Center in Carson, Calif.
The Epson Technology Center will showcase unique Epson printing solutions and applications, while providing a comprehensive, hands-on experience for customers and dealers with the full Epson wide-format printing portfolio, including dye-sublimation, signage, photography and direct-to-garment printing solutions, according to the company. The Technology Center also includes factory-automated robots and color-label solutions.
"Whether new to Epson technology or expanding their current offerings, this technology center provides an outstanding opportunity for customers and dealers to experience the capabilities of Epson professional imaging technology in a single location," says Andreas Goehring, the director of professional imaging for Epson America. "We know that purchasing new imaging hardware is a major investment, and this technology center will allow customers to experience our latest technologies using their own files, helping them to make a more informed purchase."
Epson also will be working with dealers to launch Epson Certified Solution Centers, which will provide potential customers with a closer look at Epson's professional imaging technology, the opportunity to engage with product experts, and run test print samples using their own files. The solution centers will open in certain metropolitan areas later this year.
To learn more about the new technology center and to schedule an appointment, click here. — D.S.
---
GSG, Dallas, has named Don Gecks as its new territory manager for its Cincinnati location.
FULL STORY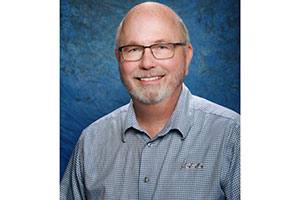 GSG, Dallas, has named Chris Blake as its new receiving and inventory control manager at its Dallas branch.
FULL STORY
Specialty Graphic Imaging Association (SGIA), Fairfax, Va.,has finalized the agenda and featured speaker for its Women in Print Alliance breakfast at the 2018 SGIA Expo.
FULL STORY