Blue Moon Seeks Help for Employee's Family
Blue Moon Promotional, Eastlake, Ohio, has established a GoFundMe campaign for the family of Wilson Reyes, the company's former director of social media.
Reyes died July 10 of stage four colon cancer just one day before his 21st wedding anniversary. He was 47 years old.
He leaves behind his wife, Tina, and daughter Taylor. Currently, the campaign for funeral and living expenses has raised $5,810 of the $30,000 goal.
For more information and to contribute to the campaign click here.— D.S.
---
Penn Emblem Co., Trevose, Pa., has relocated its corporate offices from Philadelphia to Trevose, Pa.
FULL STORY
Lawson Screen & Digital Products, Inc., St. Louis, has announced its Lawson Textile Tech Series of educational classes for August.
FULL STORY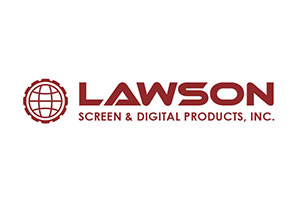 GSG, Dallas, has appointed Clark Lanius as the branch manager of its Baton Rouge, La., location.
FULL STORY