Aprons, Etc. Offers Fast & Free Line
Aprons, Etc., Greenville, S.C., offers an industry-exclusive Fast & Free line of event-display products, which has become its promotional product category's top performer in 2018, according to the company.
The line was developed to satisfy growing demands from distributors: quick, in-hands customer delivery time, no costly freight or shipping fees. In the two years since it was introduced to distributor partners, the Fast & Free line has soared to sales success being a mix of quick-ship, dye-sublimated full-color displays. The Fast & Free line consists of logo branding table covers, flags, banners, backdrops and outdoor advertising tents, etc. that distributors require for their clients' event advertising or branding needs with free shipping to one U.S. location.
Products are guaranteed to be in customer hands in five days, and shipping/freight is free to one location in the U.S. or Canada.
"Aprons Etc., the textile promotions leader for over 33 years in the advertising specialty industry, has always been a go-to distributor resource for aprons, table covers and uniforms with 5-Star / A+ USA mfg. & import custom production along with top customer-service ratings," says Scott Thackston, president, Aprons, Etc. "But an extra touch was needed. After hearing from our sales partners, we knew the industry required more than just impactful economic display products. Seamless ease of ordering and no-hassle rush production from start to client delivery, including free shipping, must be added to create the perfect ordering experience. That's where Aprons Etc. answered the call with our industry-exclusive Fast & Free product line." — J.L.
---
GSG, Dallas, has named Don Gecks as its new territory manager for its Cincinnati location.
FULL STORY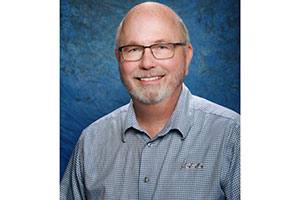 GSG, Dallas, has named Chris Blake as its new receiving and inventory control manager at its Dallas branch.
FULL STORY
Epson America, Inc., Long Beach, Calif., announced the opening of the Epson Technology Center in Carson, Calif.
FULL STORY