A4 Opens Kansas City Warehouse
A4, Vernon, Calif., has opened a new, 175,000-square-foot warehouse in Kansas City, Mo.
The new warehouse will be the company's largest and most technologically advanced, according to the company, allowing A4 to significantly shorten shipping times to the central and eastern parts of the country. The site already holds A4's most popular styles and will soon hold its entire line. Combined with its current locations, A4 now can reach 80% of the United States population with one- or two-day shipping.
"Our business has grown in a number of areas over the last few years and this is the next step in that evolution", says Mark Mertens, owner, A4. "As we continue to grow, we continue to invest in our team, our technology, our logistics and, ultimately, in the customer experience we deliver every day."
Because of its central location, the new warehouse is expected to become A4's most important hub. Its advanced racking, digital picking and tracking systems, and experienced management, will allow A4 to reduce turn times and provide even more efficient service to customers. It also will provide dozens of jobs to the burgeoning local economy.
"We chose Kansas City not just because of the location, but also because of the community and the many talented people," Mertens says. "We will be here for a very long time and couldn't have picked a better spot." — J.L.
---
GSG, Dallas, has named Don Gecks as its new territory manager for its Cincinnati location.
FULL STORY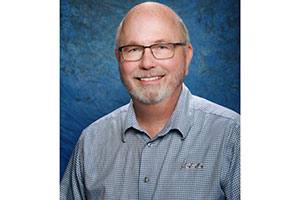 GSG, Dallas, has named Chris Blake as its new receiving and inventory control manager at its Dallas branch.
FULL STORY
Epson America, Inc., Long Beach, Calif., announced the opening of the Epson Technology Center in Carson, Calif.
FULL STORY