Stahls' Offers New Valentine's Day Express Print Patterns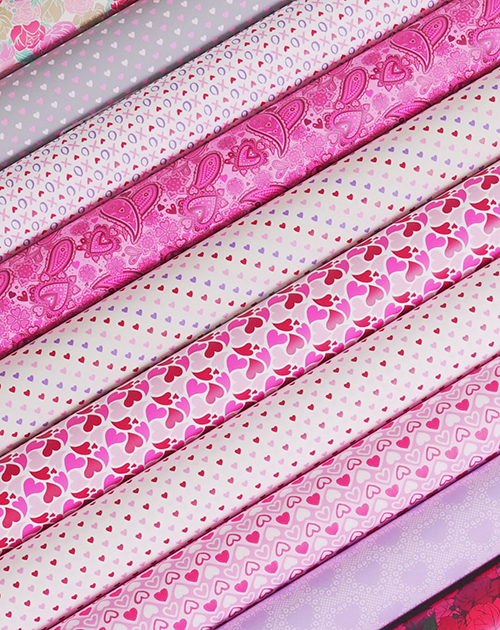 ---
Stahls', Sterling Heights, Mich., has released 31 new Valentine's Day patterns designed to add color and zing to special items without requiring a printer/cutter, according to the company.
From hearts and flowers to chocolates and X's and O's, Stahls' has partnered with SparkleBerry to create fresh, original art that can be can cut and applied for unique apparel designs. Patterns are digitally printed on CAD-COLOR Express Print vinyl for easy cutting, weeding and application, allowing decorators to offer full-color graphics without doing their own printing.
Choose from Stahls' colorway options or put together custom combinations. Express Prints are thin and lightweight, with a semi-matte finish and can be used on light or dark-colored fabrics. They're also compatible with Stahls' Rip-Away Appliqué Process, as well as being CPSIA-certified.
The new Valentine's Day patterns, including 14 SparkleBerry creations sold exclusively through Stahls', are available in 20-inch-wide rolls. — J.L.
---
OKI Data Americas, Irving, Texas, attended the "Keep AG Wired" National AlphaGraphics Conference, held Aug. 2 in Austin, Texas.
FULL STORY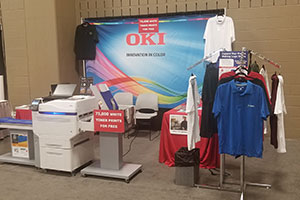 Mimaki USA, Suwanee, Ga., recently celebrated the grand opening of its new Midwest Region Technology Center in Franklin, Wis.
FULL STORY
Mimaki USA, Suwanee, Ga., recently announced the availability of the new Tiger-1800B MkII digital textile printer.
FULL STORY