Roland DGA To Host Dye-Sub Fabrics Webinar
Roland DGA Corp., Irvine, Calif., will present "What You Need to Know About Digital Fabrics and Why," the first in a series of dye-sublimation-related webinars on April 12 at 10 a.m. PST.
This free, interactive 30-minute live webcast will focus on the fabric essentials for dye-sublimation printing. Hosted by Roland DGA Product Manager Lily Hunter, and featuring special guest Mike Sanders from TVF, the webinar will cover fabric constructions, handling processes, testing requirements and more.
The webinar — and entire series — will provide information for printers, project managers and designers who want to learn how fabrics impact the digital-printing process, from color vibrancy to print characteristics.
This webinar will cover fabric types, constructions, finishes and more; how fabric constructions impact the dye-sublimation process; fabric testing requirements; the best fabrics for soft signage, apparel and home furnishings; and common fabric and printing issues.
For more information and to register for the webinar, click here. — J.L.
---
Roland DGA Corp., Irvine, Calif., has reduced pricing on two print heads offered for some its wide-format inkjet printers.
FULL STORY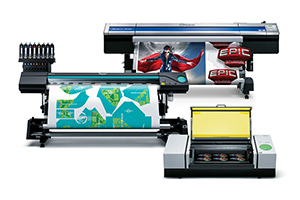 Transfer Express, Mentor, Ohio, now offers a new video highlighting how to apply left-chest heat transfers and achieve proper design placement on two common shirt types.
FULL STORY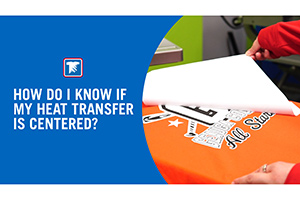 Mimaki USA, Suwanee, Ga., will host the grand opening of its Milwaukee Technology Center on July 26 from 9 a.m.-5 p.m.
FULL STORY