Epson Hosts Fourth-Annual Digital Couture Project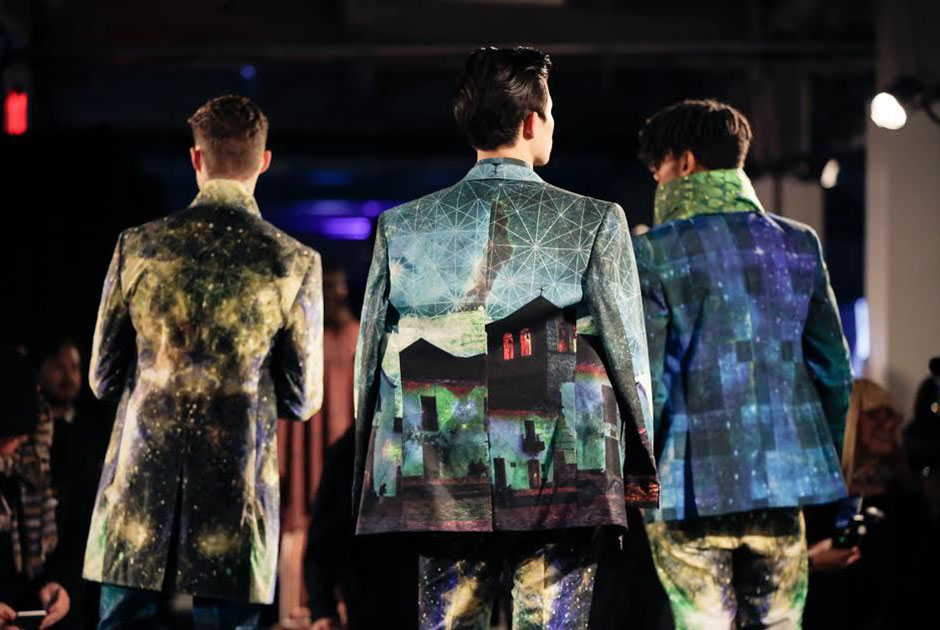 ---
Epson America Inc., Long Beach, Calif., hosted its fourth-annual Epson Digital Couture Project on Feb. 6, leading up to Fashion Week in New York. 

Designers from North and Latin America leveraged Epson's textile printing solutions to create fashion designs built around the theme "Cosmopolitan Couture with Impossible Colors – How Does Your Culture Dress-Up?"
"The future of fashion is customization — from the colors and prints, to the size and shape of garments — all on-demand," says Keith Kratzberg, president and CEO, Epson America Inc. "Epson's digital imaging technology is changing the business of fashion, providing a platform for designers to print higher quality, more unique designs for customers on-demand, as well as the ability to print just in time. This Digital Couture event showcases how the design potential and impact on the fashion marketplace is limitless."
Prior to the fashion showcase, Epson hosted a Fashion and Technology panel that discussed how digital technology is evolving the fashion industry, as well as market trends and technology's role in fashion. Anthony Cenname, vice president and publisher at WSJ. Magazine moderated, with opening comments from Kratzberg and closing comments from Agustin Chacon, Epson America's vice president of international marketing. Panel participants included interior designer Ryan Korban, Mark Sunderland from Thomas Jefferson University, and Aliza Licht, EVP brand marketing and communications for Alice  + Olivia and author of "LEAVE YOUR MARK."
At the Digital Couture Project event, each designer or design team told a story through their collection via textiles created with Epson dye-sublimation printing technology. The event showcased the design capabilities through the featured collections of designers from North and Latin America:
1. Brazil – Lua Luá (Michele Gevaerd)
2. Canada (Toronto) – Hayley Elsaesser
3. Chile – Karyn Coo
4. Ecuador – Stephanie Ruiz
5. Guatemala – Eduardo Figueroa
6. Mexico – Emilio Mata
7. Paraguay – Ilse Jara
8. Peru – Ana María Guiulfo
9. Colombia – Lina Cantillo
10. United States (Los Angeles) – Candice Cuoco
11. United States (Miami) – Fernando Alberto
12. United States (Philadelphia) – Thomas Jefferson University (Alexandra Pizzigoni and Patricia Franklin)
13. United States (New York) – threeASFOUR (Gabriel Asfour, Angela Donhauser and Adi Gil) — M.D.
---
OKI Data Americas, Irving, Texas, attended the "Keep AG Wired" National AlphaGraphics Conference, held Aug. 2 in Austin, Texas.
FULL STORY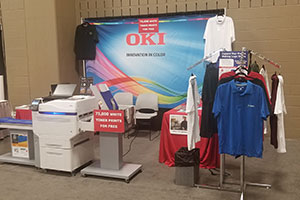 Mimaki USA, Suwanee, Ga., recently celebrated the grand opening of its new Midwest Region Technology Center in Franklin, Wis.
FULL STORY
Mimaki USA, Suwanee, Ga., recently announced the availability of the new Tiger-1800B MkII digital textile printer.
FULL STORY