Condé Offers Reveal Cotton Decorating System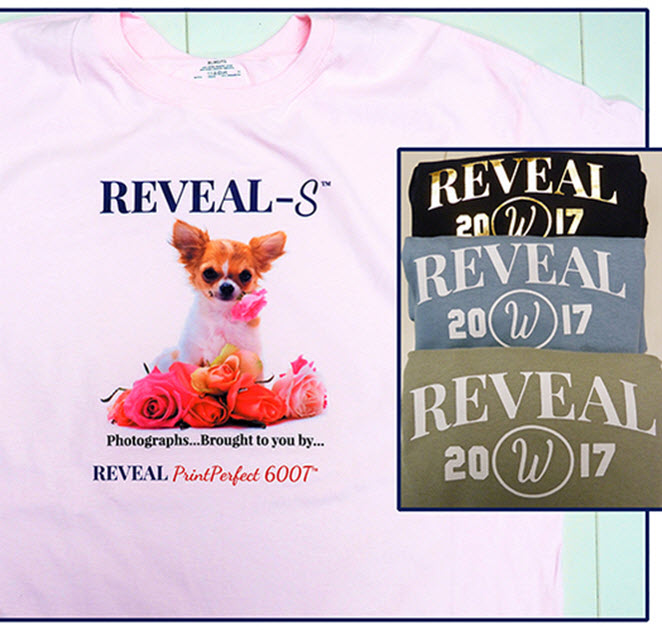 ---
Condé Systems, Mobile, Ala., offers the Reveal PrintPerfect 600T Cotton Decorating System for white, light- and dark-colored cotton or blended fabrics.
Developed by Vivid Chemical, the PrintPerfect system consists of a printer loaded with Reveal Textile Series (T-Series) ink, RIP software and Reveal film. T-Series ink is a reactive colorant created by Vivid to complement and maximize the capabilities of the company's Reveal-S film (available now) for white and light-colored garments, Reveal-W film (coming soon) for white designs on dark fabrics and Reveal-WC film (coming soon) for color and white designs on dark fabrics.
The Reveal PrintPerfect printer contains no white ink, but creates white on the shirt through the interaction of the patented Reveal T-Series ink and coating technology on the W and WC films.
The Reveal PrintPerfect solution eliminates the limitations of using the Reveal-S film with sublimation ink, according to the company. Now, decorators can print and transfer photographs and subtle shades. When used with Reveal WC film, decorators can produce full-color graphics with white on dark shirts. This system is a fraction of the cost of direct-to-garment (DTG) printing and white color laser printers, and will enable a single-step solution and will be more flexible than DTG printing, as no pretreatment is needed, according to the company.
View an informative video on the Reveal PrintPerfect 600T system.
---
Transfer Express, Mentor, Ohio, is offering a free 30-day trial for decorators to become dealers.
FULL STORY
Brother DTG, a division of Brother Intl. Corp., Bridgewater, N.J., has released a new ink series with a larger color gamut and more eco-friendly packaging, according to the company.
FULL STORY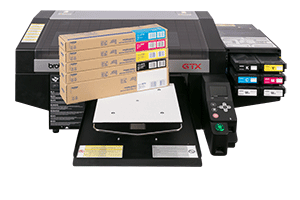 OKI Data Americas, Irving, Texas, recently named Johnson Plastics Plus, Minneapolis, as its preferred partner for the North American print-for-pay franchise market.
FULL STORY