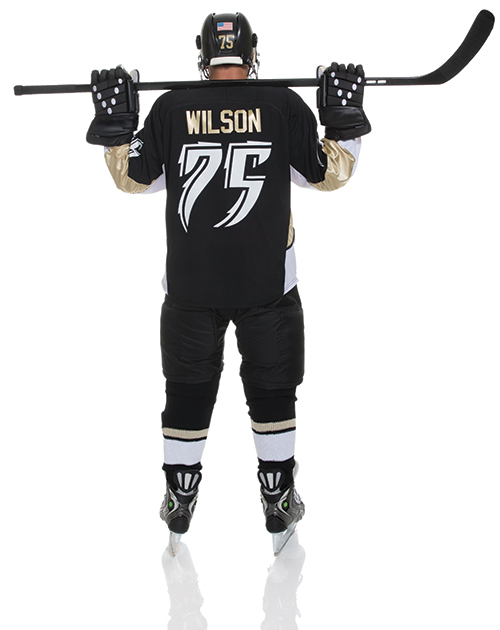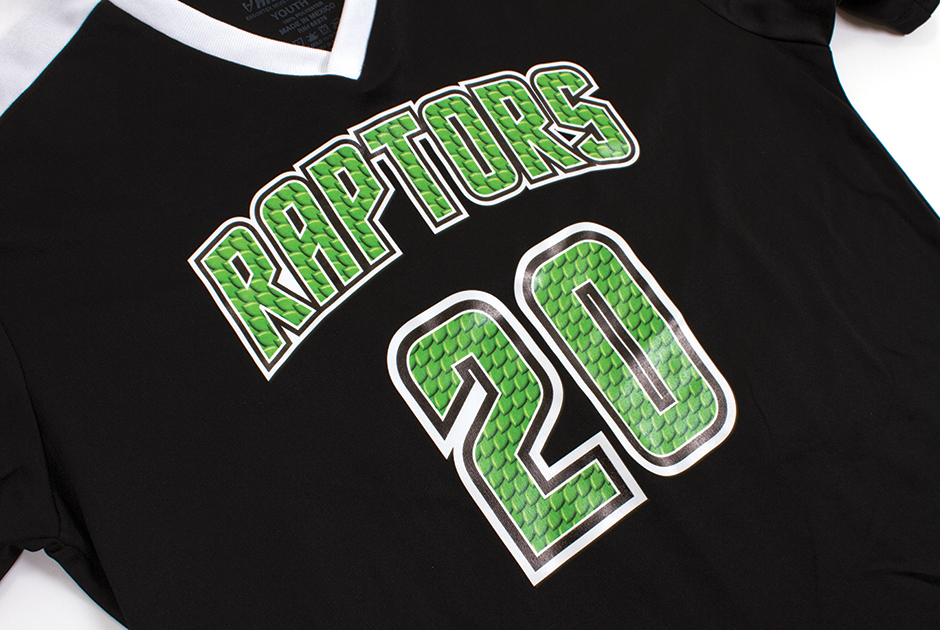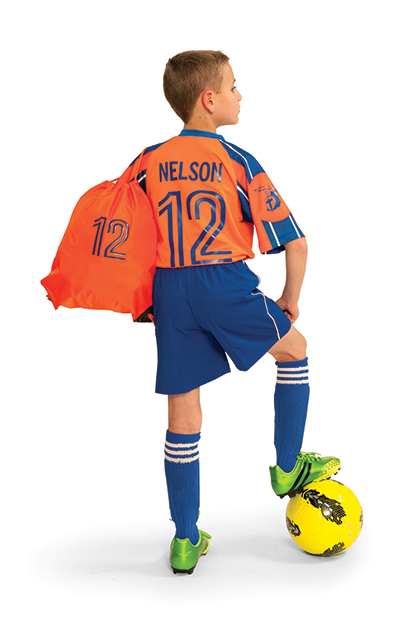 Whether you're watching a big-league sporting event or your child's Little League game, jersey numbers enhance the experience. On a crowded field, court or rink, player numbers make it easier to note No. 23 Michael Jordan's fantastic dunk or No. 6 Suzy's first goal. This holds true whether you're an announcer calling the play-by-play for an audience of millions or a proud parent sharing a home video with the grandparents.
Over the past century, uniform numbers have grown from an easy way to identify individual players to a valuable piece of real estate for establishing teams' identities. From reflective finishes to patterned designs, professional and college teams are pushing the envelope of what team numbers can look like, and how they can enhance the team's overall brand.
It's no wonder, then, that amateur sports have followed suit. School, Little League and adult league players want numbers that help complete the team uniform, whether they mimic looks at the professional level or have a unique design. Now more than ever, team decorators can use cost-effective heat transfer decorating methods to provide uniforms fit for the pros.
Here's a brief history of uniform numbers in some popular sports, examples of how they've made news and a look at where trends are heading.
On the Gridiron
College football teams were wearing numbered jerseys as far back as 1908. The NCAA cites Washington & Jefferson College as the first team to don the digits, but the University of Pittsburgh claims that it was first (earlier in 1908). By the time the American Professional Football Association (now the NFL) came into being in 1920, all member teams wore numbers.
In modern times, football players have taken being identified by their numbers to new levels. Oakland Raiders' great Jim Otto chose a jersey number that suited his name, No. 00 (get it? Otto, like Aught-O?). Conversely, in 2008, Chad Johnson of the Cincinnati Bengals legally changed his name to Chad Ochocinco, after the Spanish words for the digits on his No. 85 jersey, "ocho" and "cinco."
From amateur ranks to the pros, football numbers tend to have large, blocky fonts, with angular, rather than rounded digits. Bold fonts and digits with gap outlines are popular ways to stay traditional while still creating a signature look, but the use of more modern-looking fonts is on the rise. Thinner digits and slanted fonts are becoming popular for many teams across the nation, as are more ornate styles, with lines, cutouts and other design elements within the numbers. Some teams have even adopted numbers cut from specialty materials for a metallic effect.
On the Diamond
Uniform numbers made their debut on the baseball diamond in 1916. The Cleveland Indians wore numbers on their left sleeves for a few weeks, before switching them to the right sleeves, then eventually abandoning numbers altogether. It wasn't until 1929 that the New York Yankees and the Indians made numbers on the backs of jerseys a ballpark staple. Within a few years, the practice had caught on throughout the major leagues.
In 1951, St. Louis Browns owner Bill Veeck, well-known for his publicity stunts, sent 65 pound, 3′ 7″ Eddie Gaedel to the plate against the Detroit Tigers (Gaedel walked on four pitches). Befitting his size, Gaedel wore No. 1⁄8, making him the only major leaguer to wear a fraction as a uniform number.
Traditional fonts still are popular in baseball, though tradition may be in the eye of the beholder. Many teams opt to use the same angular fonts as football — the "numbers are numbers" approach. But several big league clubs, such as the Texas Rangers and the Los Angeles Angels, wear a more ornate style with spurs extruding from vertical areas of the numbers. This old-fashioned look, fairly unique to baseball, never goes out of style. For teams striving for a more modern look, rounded fonts and bold digits are popular.
On the Ice
Appropriate for a game associated with fighting, there seems to be some disagreement on when, exactly, numbered hockey jerseys were first worn. Many sources cite the Pacific Coast Hockey Association (which introduced the blue line, the forward pass and a playoff system, along with a host of other innovations) as the first league to wear numbered sweaters. The National Hockey Association (forerunner of today's NHL) also is credited with being first; for the 1911-12 season, the league stipulated that players wear numbered armbands.
The NHL mandated, for the 1977-78 season, that all teams include player names, as well as numbers, on the backs of jerseys. Maple Leafs owner Harold Ballard, perhaps most charitably described as "feisty," resisted the change because he felt it would hurt program sales. In February 1978, with the NHL threatening to fine the team, Ballard complied and had player names sewn onto the Maple Leafs' blue road sweaters — using blue letters. The Leafs wore the jerseys with unreadable names for at least two games before more threats from the league compelled Ballard to put white lettering on the blue jerseys.
Hockey numbers generally are bold, traditional fonts, with layered colors. Taller, thinner variations on classic block designs give an edge to the traditional look, but many teams are going further. Sleeker, more modern designs, with sharp serifs, are popular in hockey, as are slanted, italic-looking fonts.
Many teams also employ design elements in their number styles, such as motion lines through each number (the Nashville Predators' jerseys feature six lines through the center of each digit, representing guitar strings), claw marks and lengthened, spiked tails. The Manitoba Moose, of the American Hockey League, even have moose antlers adorning their jersey numbers. These stylized, team-themed touches are gaining in popularity in amateur sports.
On the Pitch
Soccer's relationship with jersey numbers is relatively new, which may help explain the unique styles found on pitches around the world. In 1928, English football club Arsenal numbered its players by position, moving outward from the goalkeeper, who was No. 1, to the left winger, who wore No. 11. Numbered jerseys became mandatory in English football in 1939, but still followed the convention of numbers matching starting positions. Fixed numbers for players, regardless of position, were introduced to international soccer in the 1954 World Cup, and entered the British and Italian premier leagues in the 1990s.
One of the most creative player numbers was worn in 1998, when Italian soccer club Inter Milan forced striker Ivan Zamorano to give up his beloved No. 9. Zamorano chose No. 18 for his new jersey, then added a plus sign, making his new number (1+8) add up to 9.
Number styles associated with soccer tend to be less traditional than numbers in other sports. More than any other sport, soccer teams use numbers that feature drop shadows, are made up of multiple lines, are set inside a circle or other shape, etc. Thin, tall digits, with rounded edges and a more modern feel, also are quite popular.
Digits That Deliver
Regardless of the sport, modern printing techniques help give teams more styles to choose from than ever. Dye sublimation, for example, allows teams to have color gradients, logo designs and other special effects, like reptile scales, zebra print or soccer and football patterns within their numbers. With college and professional teams increasingly wearing camouflage special-event jerseys, sublimated camo patterns are a hot trend for amateur teams. Twills and heat-transfer materials with a metallic sheen present another eye-catching option.
Jersey numbers have come a long way in their more than 100-year history, and no doubt will continue to evolve, along with the jerseys they adorn. With advanced cutting techniques and modern printing technologies (like dye sublimation and heat printing) making new and creative numbers available to professionals and amateurs alike, jersey decorators can help athletes young and old make interesting stories of their own.
Matt DeLaere, GroupeSTAHL web content specialist, has contributed to several garment decoration websites and manages web content for Stahls' and Stahls' Canada. He also has covered new technologies, industry news and sports uniform trends as writer and editor of the Stahls' blog since 2011. For more information, visit blog.stahls.com.
---
When working with rhinestones, it's important to remember there are numerous uses and places for this type of apparel-decoration application.
FULL STORY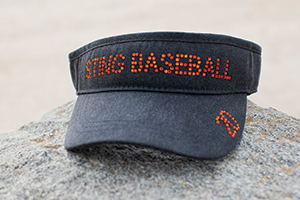 Embrace the challenges that new fabrics create by adding these technologies and techniques to your decorating arsenal.
FULL STORY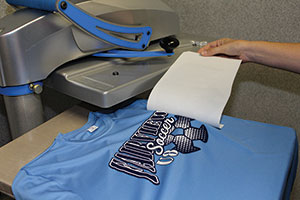 Tips to help ensure your puff details meet their potential.
FULL STORY