Build Your Business: Trends

---
Womenswear: Mindfully Made
Womenswear styles are designed to fit the needs of today's active, comfort-craving customer.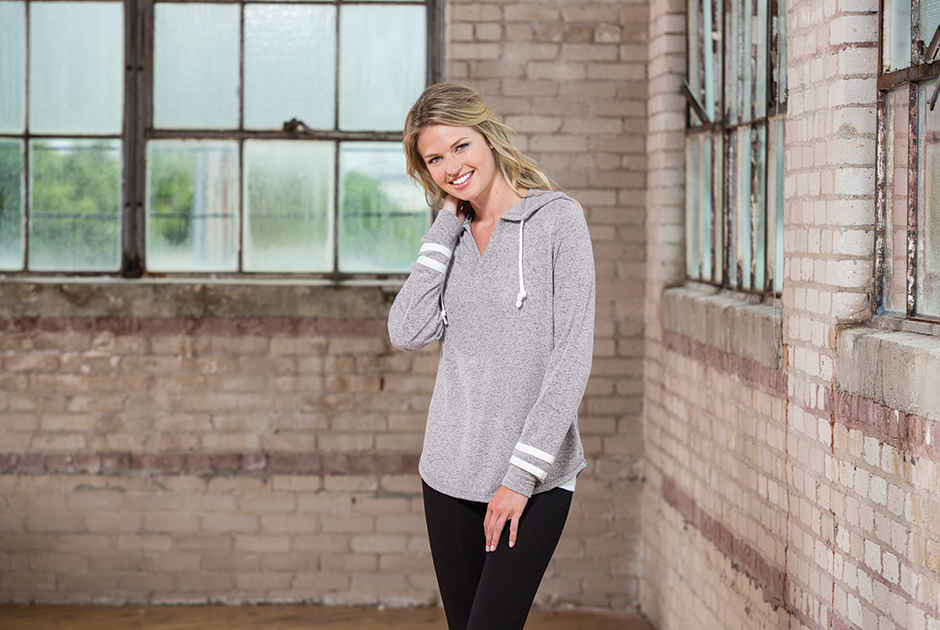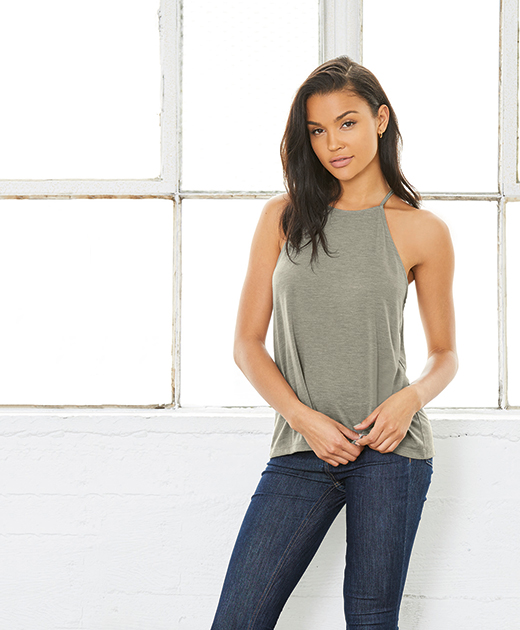 Functional. Comfortable. Authentic. The approach that designers are taking in this year's womenswear category will reflect the mindset of today's ultra-diverse consumer. Look around and you will see that it's back to the basics — effortless construction that leads to natural layering, fluid tunic styling and more voluminous bodies.
Merriah Moore, designer and product-development manager, Enza, says this year's styles are as unpredictable as they are predictable. For example, just when designers thought they had the tapered pant look down, the market moved toward a fuller, wide-leg pant. It's all about a more relaxed fit with lots of layering capabilities today, with fabrics like rayon and viscose blends, drapey jersey knits and cotton/poly blends leading the charge.
"Due to this fast-paced world we live in, where we are accessible 24 hours a day, we are feeling a need for an escape, a personal channeling," Moore says. "With this emotional escape and the need to live a simpler life — to slow down — we are seeing womenswear trends moving back to the basics, [meaning] more minimalist lines and elongated shapes."
Fit at the Forefront
Last year, the womenswear sector broke new ground on the concept of "wearable technology" and how to add functionality to a garment. This year, the market will see an even bigger impact on the migration of wearable technology into apparel — anywhere from Hydro-charged colors and performance-tech materials, to mesh and neoprene as the vanguards of fabrics. It was a year that saw body-hugging styles vanishing, to be replaced with looks suitable to all women, no matter their shapes or lifestyles.
"Fit will always be a major aspect of the apparel industry," Moore says. "It's just how the fit is affected by the trends we see in the fabrications, and the details and aesthetics that drive the shape of a garment. For 2018, as we see more need for this effortless lifestyle to push forward, we will see more relaxed, voluminous layering garments."
To help cater to a more active lifestyle, brands are placing a premium on versatility. This means a tee that can be decorated for a sports team or rock concert, or joggers that can take wearers from a morning run to lunch with the girls.
Fit again will be at the forefront of apparel design for today's active woman. "Women are more aware of their shapes and curves, and have come to embrace their bodies," says Jennifer Oleksik, design and merchandising manager, LAT Apparel. "As these strides continue across our female population, women's apparel will have to continue to address these needs and wants from their consumers."
Oleksik says that's why versatility and fabric choices are so important in women's apparel. "Everyone has their own style and wants to be able to feel great about what they are buying and wearing," she says. "If a piece can transition from day to night, a consumer is more likely to make the investment. Versatility also is what has allowed the athleisure trend to grow and evolve. Style mixed with comfort is the key to versatility in apparel."
One thing is certain in 2018 for not only womenswear, but also all apparel categories: The athleisure movement isn't going anywhere anytime soon. These easy-to-wear items will be seen in off-the-shoulder styles and with cutouts, which will continue to transition into different materials, silhouettes and fabrics to give women opportunities to have sexy style without much effort.
"Inspiration from menswear is looking like it will trend heavily into 2018," Oleksik says. "The body-hugging, bodysuit trend is still holding strong, but we are noticing that body-hugging basics are now being paired with oversized military jackets, dusters, palazzo pants, athletic pants and hoodies."
Look and Feel
Successfully selecting looks that today's women will like centers on picking styles that lend themselves to decoration, fit comfortably and are well constructed. Apparel lines must not only be wearable and durable, but also soft.
For example, tri-blend tees made of a polyester/cotton/rayon blend are preferred when it comes to comfort. In the tee category, garment-dyed options with vintage colors also are in demand. As part of the hybrid-construction and wearable-technology trends, quilted surfaces, neoprene and mesh are top fabric choices.
This year's looks will mirror last year's styles, with diverse necklines, shoulder-revealing styles and technical features evolving. More back details also will join the mix.
"Younger consumers have had a really interesting effect on womenswear," Oleksik says. "Adult women are no longer afraid to have fun with fashion. They are shopping at the same places as the younger consumers and these styles are now available in a full range of sizes to allow for that. It is all about feeling good in what you are wearing, no matter your age."
Heritage Sportswear offers joggers from Anvil, BELLA + CANVAS, MV Sport, J. America, Next Level Apparel, Weatherproof and JERZEES. Each style can transition from day-to-night and work-to-play settings. Next Level Apparel has released a unisex PCH bomber jacket (style NL9700), which is available in XS to fit a smaller frame, while Weatherproof's ladies' athleisure line includes the Fleece Tech funnel neck (style W18706), Fleece Tech full-zip hooded jacket (style W18700), faux cashmere jogger (style W18707) and reversible stretch infinity scarf (style W18709).
"[Options such as these are] perfect for the business casual workplace and out of office," says Cynthia J. Baker, public relations and promotions manager, Heritage Sportswear.
Along with the funnel neck and cold-shoulder trends of 2017, Enza's Moore expects to see a movement toward high necklines, with popular styles such as the turtleneck returning in a big way. "This classic, 100-year-old style continues to retain its element of practicality," she says. "Along with this mindfulness moment, we will see the reworking of a basic shirt. Think asymmetrical hemlines, deconstructed notions and cutout hems."
Shapes, Colors and Decoration
The styles to keep an eye on this year are: oversized, boxy, relaxed, layering, wide-leg pants, and bell and puff sleeves. "These are all terms that will be used to describe 2018 in terms of shapes and silhouettes," Moore says. "It's all about turning up the volume."
As for colors, womenswear will see the "old meeting the new," Moore says. On one end of the spectrum will see the rise of the antique, dusty pinks, leading to the "dusty-denim" blues and grays. The hues will take on a vintage appearance. On the other end of the spectrum, vibrant jewel tones and rich colors, such as sapphire blue and bright shades of green, will be popular.
Also in the mix will be the continuation of military greens, mustards and camo. The staple neutral color across all trends and styles will be white.
When it comes to decorating, womenswear is forever changing. "Right now, apparel is more about style with little to no decoration," Oleksik says. "Decoration on basics is usually very simple. It's really about soft-hand printing and one-color graphics right now. I do see detailed graphic embroideries making a comeback on jackets and hoodies."
Moore says accented designs will be popular in 2018, with decorators focusing on the details and elements of a T-shirt that normally would be ignored. "In the past, we might have shied away from pockets," she says. "Now, we are embracing the added natural elements of the tee and printing right over the pocket."
What's the best way to keep tabs on what women want in 2018? "With younger consumers comes the rise of social-media usage and online shopping becoming more common across generations, women's clothing retailers are encountering widespread changes in the way they communicate with consumers," Moore says. "Social media is one of the top influencers when making clothing purchases. We will continue to see how social networks [among] the younger consumers will continue to drive and promote the womenswear industry."
Michael J. Pallerino is an award-winning writer who has written for a number of national consumer and trade publications. For more information or to comment on this article, email Michael at mpallerino@gmail.com.
---
Ah, the office. Suits, ties, pressed shirts and business meetings in stuffy boardrooms.
FULL STORY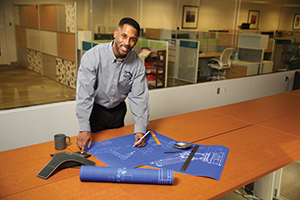 What's the first thing that comes to mind when you think about the T-shirt's role in a wardrobe? There's more than one answer, right?
FULL STORY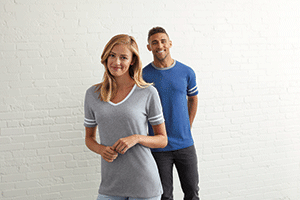 With the right marketing and selling strategies, this burgeoning category can bring big business to your shop.
FULL STORY