Build Your Business: Trends

---
The Innovators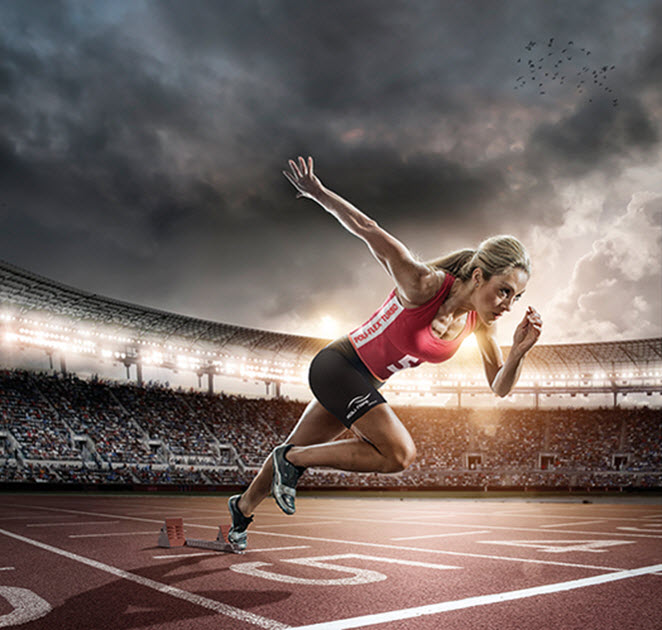 ---
Editor's Note: Impressions recently solicited feedback from manufacturers about their philosophies on innovation, new product development and using new technology to address customer needs. The following is a sampling of the feedback we received that, in part, highlights innovative products and technologies. This snapshot should not be considered an all-encompassing commentary on innovation across the entire decorated apparel industry.
Hard-working apparel decorators encounter many and diverse challenges daily. So the key question suppliers must ask themselves is a simple one: Is what we offer helping our customers?
Expectations have changed tremendously in recent years, as decorators demand the latest and greatest at unprecedented turnaround speeds. But as the rate of change continues to accelerate, the industry's quality and execution of innovative ideas follow suit.
The reality is that innovation's true power lies in how it is implemented and its longevity when used on the front lines, and only time will tell where these fresh ideas will take the industry. But here's a small glance at several companies in multiple niches that we think are heading in the right direction.
APPAREL
BELLA+CANVAS
Los Angeles
bellacanvas.com
Black Heather/Fast Fashion
Since co-founders Danny Harris and Marco DeGeorge shook up the industry by launching a womenswear-focused wholesale apparel business, BELLA+CANVAS has operated with a "be-different" approach. With back-to-back big-time releases — the launch of the coveted Black Heather line, followed by a fast-fashion line — at the end of 2016, the company continues to break the mold, injecting trend-forward style into the wholesale sector.
In October, Black Heather hit the market with 16 styles and three fabrications. "We took the No. 1-selling color, which is black, and heather, the fastest-growing fabrication, and combined the two in a way that nobody has ever done," says Summer Barry, wholesale brand director for BELLA+CANVAS. "It is the first-ever true black heather."
Just a month later, the fast-fashion line made its debut as the company's answer to customer frustration with the wholesale channel's often-slow pace. "We consider ourselves innovators, but in this industry it is hard with releases that are once a year, and sometimes you have to play it really safe," Barry says. To give customers access to the trends they see in retail stores like Zara and H&M, the company rethought the way it designs and launches product.
"We look at colors and silhouettes that are trending, but we also apply it to our industry and make sure that it's something that's printable," she says.
The line, which includes popular styles like a women's rolled-cuff muscle tee and a men's raw-neck tee, only is available at bellacanvas.com, allowing the company to test different styles before introducing them at wholesale.
"When we develop our product, we don't think, 'What are other people doing?' We think, 'What is the next color going to be? What do people not even know that they want?'" Barry says. "The mindset is, 'How do we stand out?' rather than, 'What's going to sell the most product?'"
Image Armor
New Philadelphia, Ohio
imagearmorpt.com
RTP Apparel
Any digital decorator can tell you that the learning curve for proper pretreatment can be quite steep. "The biggest hurdle for most people getting into the industry is the pretreating because if you don't do that correctly, your prints wont come out [correctly]," says Brian Walker, president of Image Armor.
To remove this burden, the company recently introduced RTP Apparel, a line of direct-to-garment (DTG) ready-to-print shirts. "This is the future and direction for the industry," Walker says. "DTG is one of the biggest, fastest-growing markets in the decorating industry, and it's just going to continue to grow."
Each shirt, available in black and white, comes ready-to-print with Image Armor pretreatments already applied, allowing decorators to print on the front, back, side, sleeve — and even inside. Users simply pull the shirt, heat press for 10-20 seconds to remove any moisture and then print.
The idea, according to Walker, was to remove the pretreatment variable from the equation, streamlining the printing process, increasing production speeds and enabling shops to focus instead on running their machines properly.
"I've taken the mantra: 'If we can help our customers be successful, we will be successful,'" says Walker, explaining that the key to bringing fresh ideas to customers is to think like a kid. "As you grow up and become adults, everything gets so structured. Keep being creative. Be abnormal. Step outside the box. Take a look at the world from a different perspective."
Augusta Sportswear Group
Grovetown, Georgia
augustasportswear.com
True Hue Technology
Now presenting itself as a house of brands, Augusta Sportswear Group (ASG) encompasses Augusta Sportswear, Holloway Sportswear and High Five Sportswear. At the heart of each brand — ranging from higher-end, technical to affordable performance fabrics — is innovation, according to the company.
This year, ASG is launching its cross-platform True Hue technology. Designed to prevent dye migration in screen-printed or heat-transferred products, it also eliminates the potential for print discoloration. "It features cationic-dyed yarns; however, it's not limited only to cationic-dyed yarns," says Jill Roberts, merchandise manager, ASG. "You can have solution-dyed yarns and they also will resist color migration. It's any kind of chemistry or dye sub that makes
decoration better."
Hoping to put an end to migration issues that lead to slower production, longer shipping periods and poor decoration quality, ASG offers a True Hue guarantee. "We stand behind True Hue and if you have a garment and there is migration, we will replace it," Roberts says.
To keep in touch with the needs and wants of customers, ASG immerses itself in the marketplace. The company's goal, simply put, is to continue to raise the bar. "Innovation is constantly looking to make things better, whether its through technology or construction," Roberts says.
Next Level Apparel
Gardena, California
nextlevelapparel.com
Sueded Collection
Driving creativity at Next Level Apparel is the team's desire to make shirts that people love to wear repeatedly, according to Mark Seymour, chief sales officer, Next Level Apparel. "Our mission is successful every time a person reaches for a Next Level product from the drawer or closet out of all the options they have," he says.
One of its latest — and softest — introductions, the Sueded Collection, is a standout in any wardrobe, boasting a 60/40 polyester blend that is durable, wears well and is decorator friendly, according to the company. "Our customers were asking for a T-shirt that matched the hand feel of the tri-blend [fabric], but offered a solid color palette," Seymour says. "The hand feel for the sueded fabric has a unique plush or velvety feel that has taken 'soft hand' to the next level."
The brushed softness also adds a dimension to the color story. "In Europe, they call it 'peached' and it already is a huge success in that market," Seymour says. "We believe over time this will be a major staple in the U.S. market."
The company relies on various sources of inspiration for product development, from retail trends to marketplace changes. Most importantly, according to Seymour, Next Level listens to customers, end users and decorators. "They tell us what they need and challenge us to come up with solutions to [fill] voids in the marketplace," he says.
Seymour says Next Level's job isn't to invent, but to innovate — pushing the envelope to create decorator-friendly fabrics that are great to touch, and offer stretch and recovery. "A T-shirt at the end of the day is a very simple concept: two sleeves and a neck opening," Seymour says. "We search for that small difference that will make the product exceptional." — L.V.
DIGITAL DECORATING
Brother Intl. Corp.
Bridgewater, New Jersey
brotherdtg.com
Acculine Camera Alignment System
It's as simple as listening. That's what Mark Bagley, director of marketing for Brother Intl. Corp.'s Industrial Products Division, says about the company's secret to being innovative. And with a charter that charges it with building strong, lasting relationships with customers, listening has to be paramount.
"There is a Japanese saying that I will paraphrase, that says, 'You have only one mouth, but two ears for a reason,'" he says. "We strive to listen with an open mind to what members of our industry are saying, identify the challenge and determine if
there is a way to solve it."
Bagley says that basic approach to innovation has led to Brother's development of products and services that deliver superior value for customers. That includes its newest offering for Brother DTG users — the Acculine Camera alignment system — which enables a visual image of the substrate being printed, while allowing the user to size, rotate and place one or more pieces of artwork, then print directly from the software to a Brother GT-3 printer with less-than-1mm precision.
"This alignment system allows users to increase [digital decorators'] production levels and minimize mistakes for items where artwork placement is important by providing a visual tool for [placing] the artwork exactly where the customer wants it," Bagley says. "In the past, Brother DTG users would position the item and cover it with clear tape or a transparency before running a test print. With this new system, users can print with confidence that their artwork will be in the desired location, making the perfect print."
It's a development that ensures the company lives up to its motto: "At your side."
Direct Color Systems
Rocky Hill, Connecticut
directcolorsystems.com
Direct Jet UVMVP Series
Direct Color Systems (DCS) wants to develop products that help customers increase profitability. What better way to do that than by defining innovation as any technical advancement that pushes the entire decorated apparel industry forward?
Michael Perrelli, marketing manager, DCS, says the company's customers know they can look to it for innovative "firsts," such as ADA/Braille ultraviolet (UV) LED technology, TEXTUR3D flexible inks and more.
"We try to incorporate valuable feedback from our customers, prospects and sales staff when we embark on a new project," he says. "No matter the scope of the project, the goal remains the same. Even if [customers] have a special need or request, we can work with them to develop custom technology for their specific application."
DCS' newest innovation came with the introduction of its Direct Jet UVMVP series of direct-to-substrate (DTS) and DTG printers that let users print not only on rigid substrates, but also cotton, cotton blends, 100% polyester and 100% synthetic-blend garments — and here's the kicker — without pretreatment. That's right, users simply spray dark garments with water, then load the platen and print. How's that for a time- and money-saving way to leverage the latest in UV LED printer technology and ink formulation?
"The DTG market has long struggled with printing to polyester and synthetic-blend garments with and without pretreatments," Perrelli says. "The ability to quickly and easily print to light- and dark-colored cotton, polyester and various synthetic blends without the need for a harsh chemical pretreatment — all while allowing the printed image to stretch with any fabric — can radically increase product offerings and profits for [decorators] in the DTG market."
Kornit Digital Ltd.
Rosh-Ha'Ayin, Israel
kornit.com
Avalanche R-Series DTG Printer
For Kornit Digital, the big picture looms, well, large. Yes, the company wants to serve its customers and markets. Yes, it wants to remain at the leading edge of any potential improvements on products offered. But when it comes to innovation, David Tulipman, product marketing manager of Kornit's Industrial DTG unit, mentions the former and latter — while also putting those factors in the larger context of the planet's environmental health.
"The conventional textile market is at the top of the chart of polluting industries in the world," he says. "Digital printing in general, and Kornit Digital specifically, provide an environmentally friendly solution both at the level of the short and dry process of the machines, and at the level of the pigmented ink that is both biodegradable and non-toxic."
How does a company whose product portfolio and roadmap are rapidly changing manage to adopt new technologies that will best serve its customers? For Kornit, the answer is continuous investment in research and development — using internal resources — as well as cooperation from leading suppliers and institutions.
The company's newest innovation is the Avalanche R-Series DTG printer, which includes ink recirculation through all channels and components. This major enhancement prevents clogging and sedimentation, thereby improving system reliability and print consistency, Tulipman says.
"It drives a significant reduction of ink purging and wiping while maintaining the ink print heads — the core of the DTG printer — at an optimal functionality," he says. Other R-Series features include six color channels plus white, dual-pallet industrial production capability and double-bridge architecture, enabling parallel white and color print phases.
Benefits include a shorter return on investment, higher reliability and production, less operator intervention and environmental preservation, according to the company.
"As of today, the company touches very narrow segments of the textile market and we want to conquer additional segments in this huge market," Tulipman says. "I believe that we will get there."
At this point, no one can argue otherwise.
POLI-TAPE Group/POLI-TAPE USA
Orange Park, Florida
poli-tape.de
POLI-FLEX TURBO Heat-Transfer Film
For Meg Ortiz, sales manager for North and South America for POLI-TAPE USA, innovation and POLI-TAPE Group (PTG) are like peas in a pod. According to her, the company was founded in response to the very need for an innovative, specialty adhesive product, and this mission is at the heart everything it offers. "Each member of the visible PTG team across four locations and multiple countries is responsible for seeking out the newest product developments and discovering the most urgent needs of our industry," she says.
PTG uses an in-house laboratory and research team, with the latter being charged with improving existing products while also evaluating and developing new and alternative raw materials. The company regularly targets mechanical, technology and production resources across the board to ensure top-of-the-line finished products.
"Innovation transcends product," Ortiz says. "It is important to be innovative in all your processes and to maintain a culture which encourages innovation. Research is what sets us apart."
An example of this can be found in the company's POLI-FLEX TURBO polyurethane heat-transfer film. Because garment manufacturers — due to demand from wearers — regularly offer apparel that is getting increasingly difficult to embellish via multiple application methods (screen printing, embroidery, heat printing), decorators are demanding a material that works on such fabrics. POLI-FLEX TURBO answers the call, as it is suitable for heat transfer to textiles such as cotton, polyester, uncoated nylon, and polyester/cotton and polyester/acrylic blends, and can be used for lettering on T-shirts, sportswear, leisure garments, sports bags and all types of promotional products.
It can be applied at 320˚F for three seconds or 265˚F for five seconds, using low pressure, and the liner can be removed hot, warm or cold. In comparison to traditional heat-transfer materials — which have application times and temperatures in the 15-20 second range and temperatures in the 315˚F-320˚F range, respectively, using medium to high pressure — it's easy to see what makes POLI-FLEX TURBO unique.
It also is soft; has excellent washability and stretch properties; keeps its form and color; and won't crack or peel, Ortiz says.
"A decorator working on a project with multiple substrates can easily set the press to the lowest temperature and apply to several different types of garments at once," she says. "This reduces the wait time between temperature changes on the heat press." — J.L.
EMBROIDERY
GSG
Dallas
gogsg.com
Smake Jump EPS Hooping Placement System
If you told Liz Beavers that innovation should start with a company's leadership and trickle down, she'd probably agree. After all, that's exactly how the process works at GSG. "Our owner, Mark Granberry, always encourages us to be on board when it comes to finding new ideas and new innovation," says Beavers, GSG's embroidery territorial manager. "That's what sets us apart from our competitors. He is always pushing us to be a leader and to find new innovations for the company and for the customer."
For GSG, innovative discoveries often are made in places as far away as Germany, where annual trade shows are held that feature screen-printing, embroidery, heat-transfer and digital-printing developers showcasing wares that may change the way European garment decorators operate. GSG considers these "see-it-first" moments major advantages in the race to introduce innovative products to its customers stateside, Beavers says.
"We try to find [technology] that may have not been introduced here, but [is] being implemented somewhere else," she says. "So our main philosophy is we want our customers to be the first ones to see the game-changers and make sure that they know how to use [them]."
In fact, GSG's new Smake Jump EPS hooping placement system was developed in Germany, with a major emphasis on embroidery positioning and alignment, and design registration. The Easy Positioning System consists of software and a framing device that enables a quicker hooping process. Using a touchscreen interface and camera, a design is projected onto the garment, along with a laser grid system, allowing precise positioning.
The entire system — which is on wheels for easy mobility — also can be used for proper shirt positioning on DTG printer platens.
"This is going to be a key component, especially for companies that are doing online [orders] and a ton of one-offs," Beavers says.
Hirsch Solutions
Hauppauge, New York
hsi.us
Brother BAS-342 Industrial Sewing Machine
True innovation comes from pushing boundaries. That philosophy is at the heart of how Hirsch Solutions approaches technology development.
It all takes place at the company's Huntersville, North Carolina-based Solution Studio, the hub of its research and development initiatives. There, product experts push each machine — regardless of the decoration method to which it is dedicated — to its limit. "Where customers are normally doing day-in and day-out production, we try to break the boundaries of what the machines can do, [in addition to] developing techniques," says Ed Levy, director of software technologies, Hirsch Solutions.
Levy says it's not enough to simply develop new technology if customers find it useless or non-applicable. So Hirsch's philosophy regarding innovation centers on developing technology that is specific to its core markets. He calls it "innovation from a working environment."
Enter the BAS-342 industrial sewing machine. Developed with Brother, a Hirsch manufacturing partner, it eliminates manual sewing on all sizes and shapes of patches or pre-cut appliqués, according to the company. It features a digital camera —
the Vision system — that captures the image of an emblem or patch placed on the fabric base. The system then scans the outline and generates a stitch pattern based on preset specifications, such as stitch type, length, width, etc. Users can eliminate predigitizing while sewing more shapes and sizes, and boosting production consistency.
"Traditionally, with this type of application, factories have industrial sewers who are guiding [the design] by hand all the way around," Levy says. "Today's generation doesn't do that. This machine was developed as a way to fit industrial applications without the skilled labor."
Melco
Westminster, Colorado
melco.com
EMT16PLUS Embroidery Machine
Leveraging all available resources to deliver solutions in creative ways that provide real, tangible value to customers. That's how Melco defines innovation, something that it considers driven not only by customer demand, but also creativity and competition.
The company prioritizes listening to customer needs and experiences, then working to develop technology that makes embroidery production as efficient as possible. As a result, customers are assured they will remain competitive in their respective marketplaces, says Justin Schierkolk, marketing manager, Melco.
"The fruits of innovation are realized when we create user-friendly technology that enables people to create and deliver top-quality embroidery with reduced training and effort," he says.
Take the company's new EMT16PLUS embroidery machine. It checks the "user-friendly-technology" box thanks to its patented Acti-Feed thread system, which uses sensors to detect fabric thickness, then delivers the precise amount of thread needed while the machine is sewing. It's a technological alternative to thread-tensioning systems found in conventional embroidery machines.
The modular EMT16PLUS also can operate independently or on the same network; thus, individual machines can be started and stopped without affecting other machines, leading to more efficient and flexible production, Schierkolk says. Other features include a small cylindrical lower arm that fits into small areas, enabling embroidery on myriad products. Scalable to businesses of any size, individual EMT16PLUS machines can be added to meet increased volume.
"Our customers — the entrepreneurs and imaginative creators, the large enterprises and small-business owners — are the ones that truly drive this industry," Schierkolk says. "The products we create help them bring their visions to reality."
Stitch It Intl.
Patton, Missouri
stitchitintl.com
Dual Function Embroidery Machines
Kyle McMinn doesn't want to just meet the standards set by the embroidery industry; he wants to raise the bar even higher. The CEO of Stitch It Intl. says the key to doing that is to not only have a team of people who know the industry, but also breed creativity and inspire those around them.
Serving as SWF's official distributor for the United States, Stitch It Intl. knew the Dual Function series of embroidery machines would benefit embroiderers twofold. Patented Dual Function Technology allows two different items and patterns to be embroidered simultaneously on one machine. Also, the entire machine won't stop during a thread break and operators can set up the next job while the machine still is running, resulting in reduced downtime and more efficient production.
The Dual Function machines can work as a traditional multihead or two independent machines. Other features include the ability to embroider caps and flat, tubular hoops simultaneously; tool-less transition between both via the Quick Change Cap System; and a 10.4-inch control panel.
"With simultaneous jobs able to run, users can finish production on several projects without stoppage," McMinn says. "This means increased revenue overall through saved time and high production for those that use this machine for their business. Most importantly, quality stitching standards are maintained with this increased productivity." — J.L.
SCREEN PRINTING
M&R Cos.
Roselle, Illinois
mrprint.com
Digital Squeegee
"The three standards we adhere to at M&R are innovative design, quality products and unmatched customer service, so innovation is at the heart of all we do," Rich Hoffman, the company's president and CEO, says of values he and his team set years ago. "M&R started out maintaining and repairing equipment made by screen-printing manufacturers. So, to us, innovation was finding ways to repair equipment faster and better, and to perform maintenance more quickly and completely."
So when the company moved into manufacturing, technological innovation became key. "But we don't believe in innovation for innovation's sake," Hoffman says. "Bells and whistles may help sell equipment, but if they have no practical value — and worse yet, if they end up creating a weak point — the customer has just paid more for less."
The research-and-development team continuously searches for ways to help customers work more quickly, productively and profitably.
"The secret to being an innovative company is to see the world through your customers' eyes," Hoffman says. "It's all too easy to sit in front of a CAD program and design things you think customers should want instead of what they do want — and what they need."
While other hybrid systems — with features including screen-printing and direct-to-garment capabilities — may actually reduce screen-printing productivity, M&R's Digital Squeegee system was developed to print at non-prohibitive speeds, according to Geoff Baxter, director of M&R's digital products division.
"The Digital Squeegee uses an array of print heads with more than 22,000 nozzles firing in a single pass at the full width of the print," he says. "There is no X-axis scan, just a single out-and-back [motion] for the print head in less than five seconds. It literally can print at the same speed as conventional screen-printing presses. Also, there is no pretreatment of garments required."
Ryonet Corp.
Vancouver, Washington
screenprinting.com
Riley 500 Manual Screen-Printing Press
Just more than a decade ago, Ryonet Corp. was launched because a punk band needed more tour money. Fast-forward to today, led by president and CEO Ryan Moor, the company has grown through constant innovation.
"From the sale of our very first press, we've worked to bridge the gap between learning and doing, believing that hard work and passion can take you anywhere if you have the right tools," Moor says. "The well-being and success of every screen printer is central to what we do.
"Being the best at being better is one of our core values," he adds. "And changing the status quo is one of our guiding principles. Being innovative is ingrained in our culture. It is part of our DNA and what defines us. We will always seek to improve on products and processes, and with that, help our customers succeed."
Moor says the company's Riley 500 represents the next evolution in heavy-duty, manual screen-printing presses. It features a CNC-constructed base with a larger, 3-inch diameter post for added strength. And the print-station assembly is 25% lighter than earlier versions.
It is designed to work with the same lightweight, honeycomb aluminum platens that are used with ROQ automatic screen-printing presses. Registration also has been made simpler for quicker setup, with left and right anti-flip/anti-backlash ROQ XYZ micro-registration knobs.
"These presses have a bearing-style vs. a nylon bolt for easier locking into the registration gate," Moor says. "The unique, two-point screen-locking system ensures continuous registration through a long print run and features a new grip clap surface. Print heads now have a back center knob for tool-free, off-contact adjustment and a front center knob for adjusting tilt, and there are right and left lever final-tilt locks."
Lawson Screen & Digital Products
St. Louis
golawson.com
Focus-CTS Imaging System
With a research-and-development team that consists of engineers and screen-printing experts working to ensure that every nut and bolt on each unit maximizes a screen printer's efficiency, Lawson Screen & Digital Products has been a key industry player in developing emerging technologies for 68 years. The company's central philosophy in its research and development is to be 100% customer-centered, says Taylor Landesman, Lawson's vice president.
"We do not have a top-down-driven R&D department," Landesman says. "Our R&D stems from and is centered around our customers' needs and expressed desires as they seek to solve production problems."
The secret to being innovative is being responsive and acting with a sense of urgency, he adds. This has helped the company sustain consistent innovation as one of the industry's oldest manufacturers. It now offers the Focus-CTS imaging system, which features a certified HP print head.
"The HP print head is a thermal print head that does not require maintenance, unlike the extensive and costly maintenance that the typical piezo print heads found in other CTS units require," Landesman says. "Also, the HP print head in the Focus-CTS can be used in many different situations and is easily interchangeable by the operator."
This system addresses the diverse customer base that makes up today's screen-printing industry. "The Focus-CTS is a product for every screen printer, whether he is printing in his garage or owns a [shop with a] few automatics," Landesman says. "The Focus' low price point makes it cost-effective — even for the small screen printer producing just five screens a day. It also removes the need to pay a technician to install it. Because it was designed with user-friendly engineering, it can be installed and set-up by the end-user."
Shur-Loc Fabric System, div. of JSMD Key Products LLC
Monroe, Washington
shurloc.com
TEF-LOC PTFE Coated Fabric Panels
For nearly 30 years, Shur-Loc Fabric System has been pioneering screen-printing frame technologies. From its first precision-cut, mesh fabric panels, to its newest TEF-LOC PTFE coated fabric panels, each product has been developed to meet the needs of printers of all sizes and experience levels.
The company's philosophy is to create innovative products that provide solutions to the common problems screen printers face daily, says David Larson, vice president, Shur-Loc. "We accomplish this by interacting with printers of every skill level and listening to their needs," he says. "We define innovation as having the foresight to create products that provide a pathway around daily obstacles to streamline customer processes, increasing their potential for success."
According to Ron Lunsford, Shur-Loc's sales and marketing manager, innovation begins with customer relations and consistent, high-quality products. "Being customer driven — and the consistency of the products we provide — will ultimately determine how [customers] view our company for future innovations," he says. "Trust-based relationships commonly lead to transparent conversations containing valuable feedback about how we can further develop problem-solving products to help the customer succeed both now and in the future."
The TEF-LOC PTFE (polytetrafluoroethylene) fabric panel provides a secure connection to multiple brands and frame styles, quick installation and consistent tensions, and is made of quality materials. It can be used for fiber matting, and on-press ink discharge and smoothing.
"There are several different ways that PTFE is currently being adhered or fastened to current frames in the industry, but some of them fail prematurely, leading to customer downtime and compromised print runs," says Misty Larson, a Shur-Loc associate. "The TEF-LOC panel fastens securely to EZ or roller-style frames using the Endurance connection system, providing superior reliability and an increased number of impressions."
---
With the right marketing and selling strategies, this burgeoning category can bring big business to your shop.
FULL STORY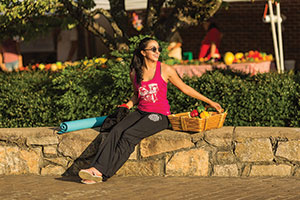 Technology, e-commerce, fast delivery and customer engagement currently are hot retail topics, but these trends go beyond the business-to-consumer world.
FULL STORY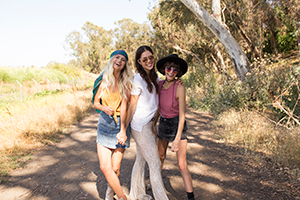 It can be argued that trends don't bob and weave in any other industry segments as frequently as in the childrenswear and teens/tweens apparel categories.
FULL STORY