Build Your Business: Trends

---
The Growing Demand for Digital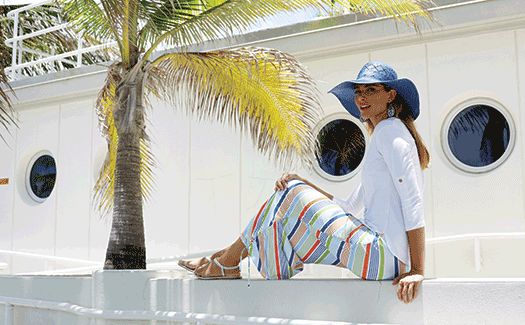 ---
As we prepare to bid farewell to 2016, it's only natural to wonder what 2017 has in store for the digital decorating portion of our industry.
Digital embellishment centers on three decorating disciplines: direct-to-garment (DTG) printing, sublimation — one of my personal favorites — and heat-applied graphics. As a decorator, you should at least consider offering these techniques to existing, new or prospective customers, whether it involves having the equipment in-house or having a relationship with contract decorators who can use these disciplines to create items for you.
Let's dive in and learn about the trends surrounding these three processes and ways you can take advantage of them to enhance your business in the coming year.
DTG Thrives on Softness
Digital DTG printing first made its splash in the marketplace in 2004 and has been a growing segment ever since. In the early years, with only a few players, many of the machines were "Frankenstein" models, which meant they were standard inkjet printers that were converted to print on T-shirts.
In the 12 years since, printers have drastically changed and now are specifically designed for DTG printing. Additionally, there now are automatic pretreatment machines available, along with garment manufacturers who make T-shirts for this process.
What hasn't changed, however, is the fact that the machines still are built only to print on cotton. As a result, DTG printing trends continue to center on short-run, high-color, bright, vibrant and bold images. But as consumers increasingly request the softest-possible shirts, there is new demand for DTG printing to produce super-soft garments and designs in multiple locations.
This trend will continue to grow in popularity, with worn, distressed looks and allover fashion prints with random design elements in non-traditional printing locations becoming prominent in the future.
Heat Applications Stand Out
Now popularly known as heat printing, decorators use heat-applied graphics to exploit a wide range of opportunities to make a garment stand out. Options include heat-transfer paper, CAD-cut and print-and-cut vinyl, plastisol transfers and rhinestones, each allowing for different levels of decoration, depth of feel and cost. Let's discuss heat-transfer paper and CAD-cut vinyl in greater detail.
Heat-transfer paper has been around for years and seems to rotate between being an inkjet and laser-printer process, the latter of which currently is most popular. With new printers available that allow for white-toner printing, transfer-paper manufacturers are putting more research and development into this technology. The laser-transfer process also allows more depth in designs with the addition of papers with hot stamping foil, resulting in a bling or distressed effect that will "wow" customers.
The CAD-cut vinyl market is growing fast and furiously due to crafters and hobbyists discovering what they can do with a sheet of vinyl and a Cricut or Cameo cutting plotter. Many of this segment's manufacturers and distributors are recognizing this trend, offering vinyl in sheets to accommodate decorators' needs.
This creates awareness of the look and feel of vinyl on a garment — whether it's a baby onesie or another wearable item — that a decorator would not have thought to embellish before. Softer and more stretchable vinyl materials available today enable customers to have their children's names or funny sayings placed on baby products — personalization for which they will gladly pay.
Sublimation Offers Versatility
From hard-surface items and fashion apparel, to performancewear and promotional items, sublimation is extremely versatile and requires little to no setup. This makes this discipline ideal for the quickly changing trends in apparel decoration.
According to Christopher Bernat, chief revenue officer, Vapor Apparel, there has been a continued growth in sublimated performance apparel, with UPF sun-protection, antimicrobial, and
wicking/moisture-management properties being the key drivers for the consumer.
"The business trend within this consumer trend is that more printers want sublimation because it does not negatively impact these consumer-driven features," Bernat says.
This sentiment is being echoed across the garment-decorating industry. No longer are consumers willing to pay a premium for a custom T-shirt alone. They are looking for the garment to be a performance-enhancing product.
What's more, the onus isn't only on large consumer brands to offer these garment qualities; it's also being asked of the printer creating jerseys for local high schools. Say a softball player walks through your door looking for jerseys for a Wednesday night beer league. He wants moisture-wicking fabrics and is willing to spend the money. If you can't meet his needs, there's a chance you could lose that business to an online supplier that can. Bernat adds that sports brands are even requesting services from sublimators.
"Sports brands are coming to printers asking for all the best options for a private-label line," Bernat says. "They want the tearaway tag so their brand can be tagless. They want non-white colors for digital printing. They want the sublimation and the finishing services."
Joe Werner, CEO, Before + Again, a women's fashion brand adds: "Our customers are asking for items other than just shirts. They want scarves, dresses, leggings and more — all personalized to their taste."
To take advantage of these trends, focus on value-added features and short-run personalization. Even if you can't create an allover garment decoration, align yourself with a wholesale sublimation company that can not only print for you, but also handle fulfillment to make it easier for you to offer these products. Your designs can set your company apart from the rest.
Setting up in marketplaces like Etsy, or even becoming part of an event site like jane.com or zulily.com to offer several design options, could yield significant additional business.
In today's market, you must be able to follow your customers' needs, which now seem to center on shorter runs and personalization with more than just a few colors. Offering a variety of decoration techniques helps ensure you will profit from current trends, as your company can provide the experience and products customers want. 

Aaron Montgomery has been involved with the garment decorating and personalization industry since 2000 and the digital printing industry since 1997. He co-hosts the 2 Regular Guys industry podcast at 2regularguys.com, and you can find blogs about a wide range of topics at aaronmontgomery.info.
---
With the right marketing and selling strategies, this burgeoning category can bring big business to your shop.
FULL STORY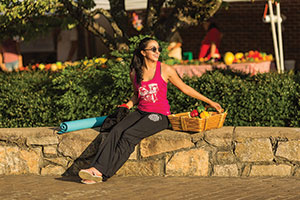 Technology, e-commerce, fast delivery and customer engagement currently are hot retail topics, but these trends go beyond the business-to-consumer world.
FULL STORY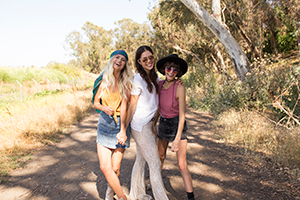 It can be argued that trends don't bob and weave in any other industry segments as frequently as in the childrenswear and teens/tweens apparel categories.
FULL STORY