Build Your Business: Trends

---
Fleecewear Lightens the Load
Year-round-wearable, softer and less-bulky styles dominate this category.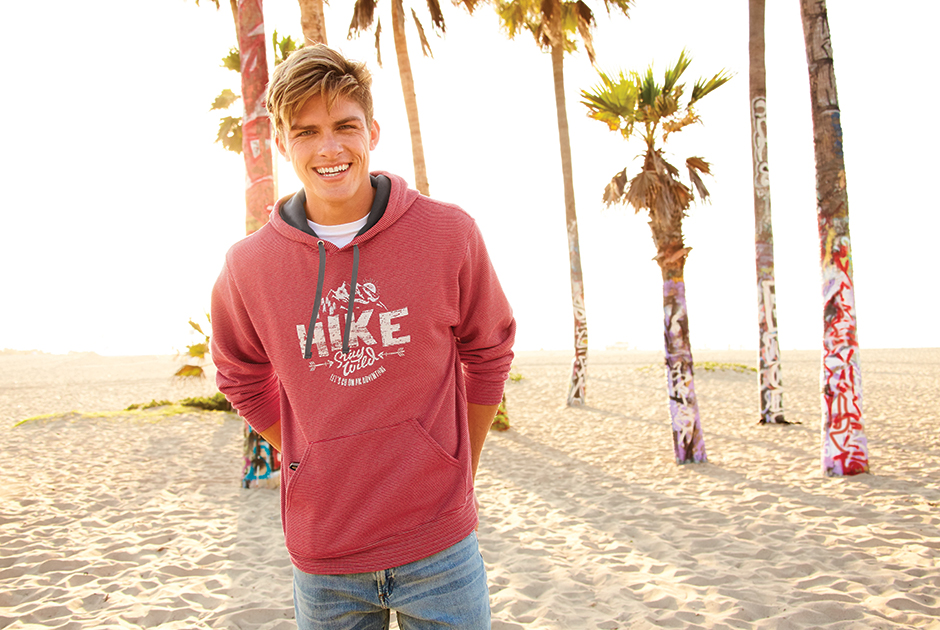 Fleece currently is a real winner at retail, as consumers continue to dress in comfortable, fashion-forward, crossover apparel.
---
It's a simple case of déjà vu. That's what fleecewear manufacturers will tell you when describing what's happening in the category today. That's because as consumer tastes have changed over time, trends have traveled a boomerang-like path that's likely to lead to their points of origin.
If you need proof, consider the three key factors currently driving fleecewear changes: the continued domination of lifestyle apparel, the acceptance of all things retro, and the introduction and — in some cases — re-emergence of fabrics that provide ideal print platforms. And while there has been a shift toward lighter-weight options (you can credit the spate of warmer winters), some see a move back to heavier styles down the road.
Excuse the cyclical nature of things, but that's why they're called trends, right?
Fleece currently is a real winner at retail, as consumers continue to dress in comfortable, fashion-forward, crossover apparel. Instead of more formal jackets and sweaters, they're looking to fleece to meet their needs.
"Obviously, the increase in performance fleece and athleisure apparel is still a big trend for all age groups," says Jeanene Edwards, vice president, activewear marketing and merchandising, Fruit of the Loom/JERZEES. "These fabrics offer performance features such as wicking, plus they are terrific at taking rich, vibrant color [from embellishment processes]."
Given contemporary styling, that means consumers can wear the same outfit as they transition from work to workout and play to leisure. "One interesting thing we see emerging is 'performance sportswear,'" Edwards says. "This is apparel that looks like it's made for the gym, but really isn't — as it mixes fleece with wovens, for example."
John Spivey, marketing manager, Champion, says the market's development has made fleecewear that once was cool for a parent interesting for their kids.
For example, Champion's sueded fleece pullover hood is the essence of retro style. The 8.5-ounce, 80/20 cotton/poly three-end fleece provides warmth and comfort, while an all-cotton face allows for screen or
direct-to-garment (DTG) printing. The flat, woven drawstring and oatmeal-heather, jersey-lined hood add to the classic look and feel, while the heritage styling of the external jocktag located on the lower hem ties back to the Champion Originals collection.
"Retro-style touches provide a way to update your fleece look," Spivey says. "These touches add a fashion flair that help sweat shirts crossover to both social and active occasions."
In terms of fabrication, sueded fleece brings a soft, sophisticated hand and ideal print platform to the market. "The re-emergence of French terry gives flexibility to new styles with lighter-weight silhouettes," Spivey says.
Another influence driving today's fleecewear is weight — or lack thereof. "The popularity of soft fabrics in the fashion tee market that started six years ago has transitioned into fleece, with several blends and combed, ring-spun cotton becoming very popular," says Marcia Cumberledge, vice president, merchandising and purchasing, TSC Apparel.
TSC carries tri-blend fleece from US Blanks, Sponge fleece from BELLA+CANVAS and combed, ring-spun cotton blends from Anvil, just to name a few. In addition, Cumberledge says washes have become important, as is evident in vintage washes from J. America and garment dyes from Comfort Colors.
For value-priced fleece, TSC's best sellers are Gildan's 18000 series and the Tultex style 320/331. As far as fashion fleece, the BELLA+CANVAS Sponge hoodies (styles 3739 and 3719) are popular, as well as J.
America's premium fleece hood (style 8824), Cumberledge says.
For now, lightweight fleece will continue to drive buyer decisions. "Warmth and wind protection without bulk is in demand," says Mark Seymour, chief sales officer, Next Level Apparel.
In keeping with the trend, Next Level offers a 5.3-ounce midweight French terry garment in three styles that resemble the heavier fabrics of the past, but are softer with a tight knit for printer friendly durability.
About Variety
One of the more compelling aspects of fleece is that it can be used for various purposes, including layering. Seymour says crossover fleece styles can go from the gym to the street.
For example, Next Level's unisex mock twist hoodie (style 2021), featuring a snowy heathered look, offers the combination of performance fabric and street-inspired styling. "Athleisure has also affected taste," Seymour says. Take the company's denim-inspired 7.4-ounce fabric, which is available in men's and women's joggers, and a full-zip hoodie.
Next Level also has high hopes for its PCH pullover hoodie (style 9300), made of a 7.4-ounce, soft and stretchy fabric with side pockets and an open bottom for a "poncho beach" vibe. "[Wearers] won't want to take it off when the fog rolls in and music cranks up," Seymour says.
Color pops also are driving fleecewear trends at retail. "Fleece colors used to come in a more classic palette, but I'm seeing a trend toward 'pop' colors like turquoise, mint, heather Bay Blue/teal and plum," Seymour says.
Contrasting-color combinations also are popular, he says. To take advantage, Next Level offers more than 20 contrasting hood-to-body combinations in its French terry line.
Looking Down the Road
All told, the fleecewear market is setting itself up to accommodate the variety, nostalgia and color pops consumers seek. That's why brands will continue to supply soft, lightweight products with crossover capability.
In 2018, retro styles, in addition to diversity in fabrics, textures and treatments, will continue. "As fleece continues to transition from the athletic field into the runway and the boardroom, this will remain prevalent," Edwards says. "Mark Zuckerberg and his gray tees and black hoodies are a great example of how fleece can transition [into] all usage occasions."
And where does all the attention on the lightweight trend leave the category moving forward? "Heavyweight [fleecewear] is anything but dead," Champion's Spivey says. "In fact, heavyweight fleece is resonating with Millennials."
That's why brands like Champion will continue to take advantage of the movement. In fact, Spivey says its Champion Reverse Weave styles are on fire in the wholesale printables world and at retail. "After almost 80 years, it just never goes out of style."
Fleecewear will remain a mainstay among today's fashion-conscious consumer. "Fleece can go from your favorite outer layer on a cold blustery day, to a warm layer on the beach with shorts, and then [become] an essential summertime layer for the over-air-conditioned office or perfect for your post-workout routine," Next Level's Seymour says. "Think of it as your favorite T-shirt becomes your favorite sweat shirt."
Michael J. Pallerino is an award-winning writer who has written for a number of national consumer and trade publications. For more information or to comment on this article, email Michael at mpallerino@gmail.com.
Suppliers Step Up
With so many fleecewear options available in the marketplace, what's a decorator to do? It's important for decorators to understand blends so that they can be knowledgeable about printing techniques and how premium fabrics affect pricing, says Jeanene Edwards, vice president, activewear marketing and merchandising, Fruit of the Loom/JERZEES.
"Brands and fabrics can be narrowed down based on price point and styling, given what the decorator knows about his customers' preferences and previous purchase history," she says.
Some suppliers offer retail programs and initiatives aimed at helping retailers stay in step with the fleecewear market. "We're always working with retail leaders and merchants to bring innovation to the market that exceeds their customers' expectations and drives sales," Edwards says. "It used to be that trends would launch in the retail channel and then slowly transition into the wholesale or printwear channel. That's no longer the case, as trends are hitting both markets simultaneously."
Fruit of the Loom leverages its proprietary insights across its retail and wholesale channels on key sales drivers, especially with regard to styles and colors for current and future product design.
"These relationships are key, as the retail consumer often is also the consumer that ends up with apparel from their local screen printer," Edwards says.
---
With the right marketing and selling strategies, this burgeoning category can bring big business to your shop.
FULL STORY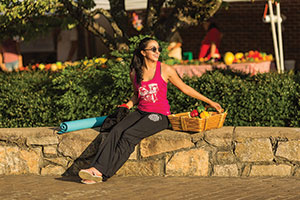 Technology, e-commerce, fast delivery and customer engagement currently are hot retail topics, but these trends go beyond the business-to-consumer world.
FULL STORY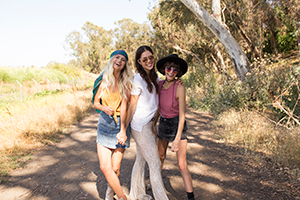 It can be argued that trends don't bob and weave in any other industry segments as frequently as in the childrenswear and teens/tweens apparel categories.
FULL STORY