Build Your Business: Management

---
Beginner's Guide to Embroidery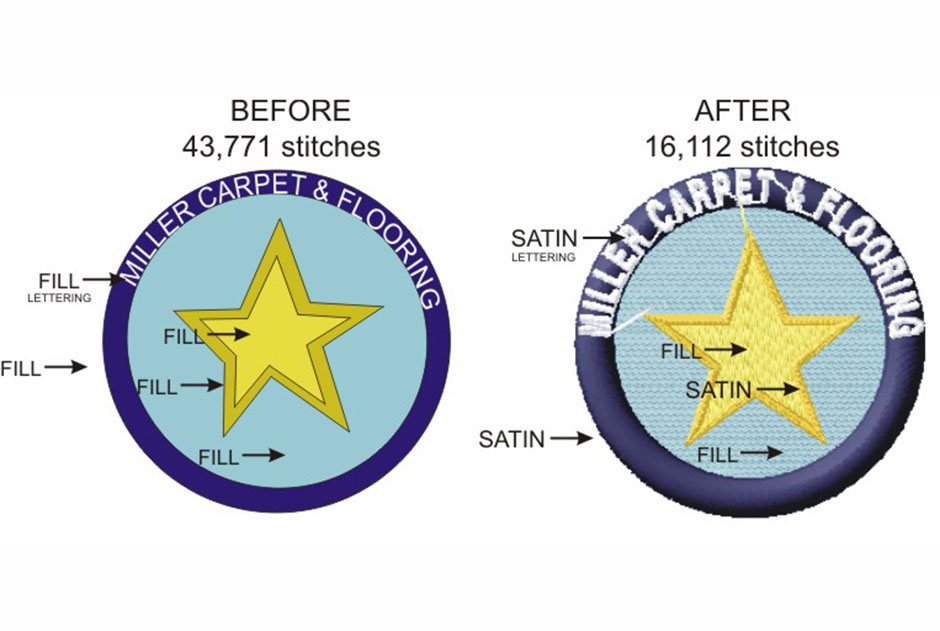 ---
Have you ever wished you could just wake up and know everything about embroidery? Have you wished that you could just skip all of the years of education and most of all, all of the mistakes made along the way? Well, you aren't alone. I'm sure everyone that does embroidery at some time or another has wished the same thing.
But just think of all of the "fun" you would have missed. You know what I'm talking about: stitching the back to the front of a sweatshirt, finishing your first run of caps and discovering the design is upside down or stitching 100 shirts in the wrong color of thread. We have all been there.
Unfortunately, there isn't a fast track to learning embroidery or digitizing. But, there is a right way to learn.
Take it Slow
It's best to take baby steps and not rush to learn everything at once. First, determine exactly what you want to do. Will you only embroider corporate wear, or maybe you would like to travel and set up at horse shows?
Local schools are always looking for someone to do warm-ups, fan gear and teacher polos. You could even set up a trendy gift shop with all things for embroidery. 

Knowing what you want to do will help you find the right machine, space for your business and supplies. You have to narrow down things so you aren't spending money unnecessarily. 

For instance, in the case of thread, if you are only going to work with schools, then most of the colors you will be using are basic. Why order 300 different colors of thread when you will only be using 30.
On the other hand, embroidering animals is a different story. Most feature many colors blended to look like hair or fur so you may need 10 shades of white for just the mane of a horse. 

Knowing your niche also will help you find the right embroidery machine. Embroidering one-of-a-kind horses will require a singlehead machine (or maybe 2 single heads) with lots of needles, and embroidering school apparel will require a multihead machine with fewer needles.
Learn the Basics
Research, research, research. Finding the right machine and software is so important. This is where people start to go wrong. You are thinking, I have a machine, I have my supplies, I have my space and now I need to digitize all of my own designs. Would you go for your driver's test without learning to drive? I hope not. So why would you think you can digitize when you don't even know what stabilizer to use for a knit shirt? There are so many things you need to know before trying your hand at digitizing.
A few years ago, someone sent me a design that they had digitized and wanted to know what was wrong and why it kept putting holes in the T-shirt they were stitching. The design was a 2" circle with a border, a star with a border in the center, and lettering arched and stitched on top and on the border. The stitch count was 43,771. Everything was done in fill stitches and in some places there were three layers of fill stitches on top of one another. The stitch length for the fill was .05". The problem was that the stitches were way to small for a fill stitch. I redid the design with 16,112 stitches and turned out great (see above).
Knowing how a good design stitches and how a bad design stitches will help make you a better digitizer. This doesn't mean you can't get software and practice. Start with some basic designs and ones that feature the same color in different locations. This will help you learn to link colors with running stitches, to cut out thread trims, when to do fill or satin stitches, and when you can stitch on top of other stitching.
Key Resources
The most important thing to do is make sure your finances are in order and you have enough money set aside to pay all the business bills for at least four months. What if you only have two orders your first month? If you are depending on doing enough business to pay the bills and you don't have enough income, then you need a backup plan. Add up all of your bills, including rent, utilities, insurance and supplies. Divide that number by how many days a month you are going to work. This will tell you how much you need to make every day to make a go of it.
Some of the best opportunities for education are trade shows and seminars. Seminars cover an assortment of different topics, so you can pick the ones that lean to what you want help with. Walking the floor of the show also will allow you see what the industry has to offer. You can talk directly with suppliers and many industry consultants. Read up on new technology, call your venders and ask if they offer any services such as seminars that showcase their products.
Be a sponge and adsorb everything you can and that will keep you in business. Take the time to research, learn one thing before moving on to another, ask questions, talk with other with fellow embroiders and, most importantly, do your best possible work and have fun doing it.
Connie R. Smith has been in the embroidery industry for more than 30 years and has been an industry speaker and consultant. She also is an award-winning digitizer. For more information or to comment on this article, email Connie at lickatstitch@yahoo.com.
---
Innovation. It's only a single word, but it has come to define so much, especially in decorated apparel.
FULL STORY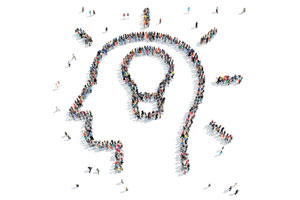 Just how innovative is this industry? Though it seems like the business of garment decorating hasn't evolved much during the years, the fact is that everything is in a constant state of change.
FULL STORY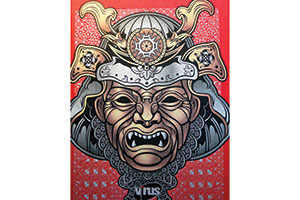 Sometimes it takes more than a paycheck to encourage employees to come to work. Finding out what motivates workers can not only make them happy, but it also can increase your business' profits.
FULL STORY